Fall Jewelry Jamboree at Ignite Jewelry Studios
October 14, 2023 @ 10:00 am - 4:00 pm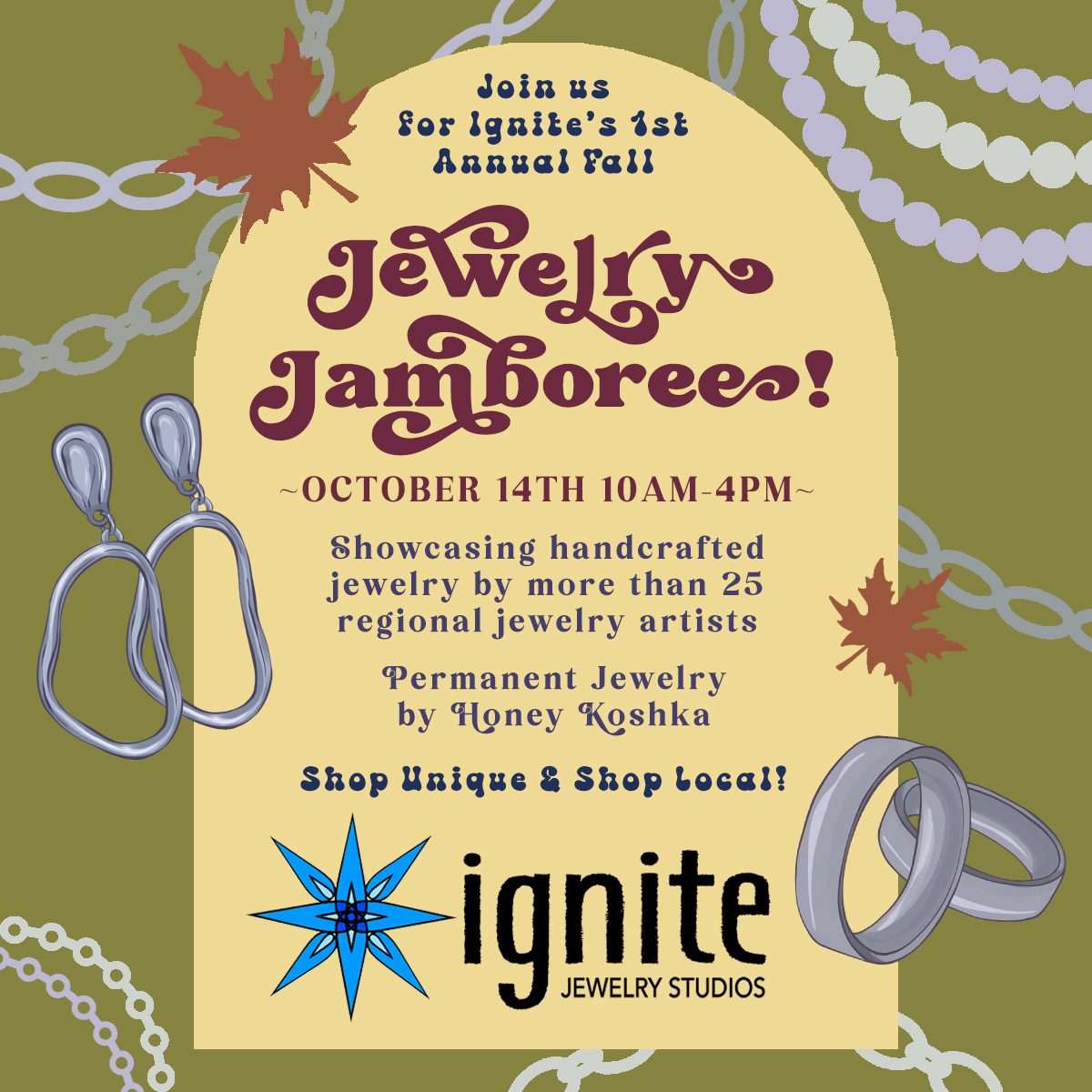 Stop by Ignite Jewelry Studios 1st Annual Fall Jewelry Jamboree from 10-4 on October 14th to shop jewelry handcrafted by over 25 regional artisan jewelers. New work will be featured by our current gallery artists, and a curated selection of guest jewelers will be showcasing their work as well.
Honey Koshka will be offering permanent jewelry throughout the day. This is a process where jewelry is welded on, eliminating the clasp and meant to be worn always. A variety of her styles will be offered including silver and gold-fill bracelets, necklaces, and anklets.
Don't miss this event where you are certain to find a few early gifts for loved ones as well as something special for yourself. Featuring so many unique jewelry designs with price points for everyone!
Jewelry Artists Include: A.H. Brooke, Netty Byrnes, Kelly Wells, Shannon Lucas Studio, Blue Pansy by Diane McEachen, Honey Koshka by Iveta Hristova, Iva Luna by Olesya Harris, Melissa Broek, Amy Pike Jewelry, Josn Rhinehart, Margot Sutton Metals, Young Crone by Tiffany Payne, Rumination Jewelry by Cassidy Sidden, Susan McDonough Jewelry, Decorative Knowledge by Joanne Davis-Woods, Deb Karash Jewelry, Bluebird Designs and jewelry by Jessica Hall Blissett, Marijo Simpson, and many more!
Related Events