Featured Artist Reception & Exhibition 2020° Degrees: Temperatures of Change by Tony Prince
March 14, 2020 @ 5:00 pm - 8:00 pm
Free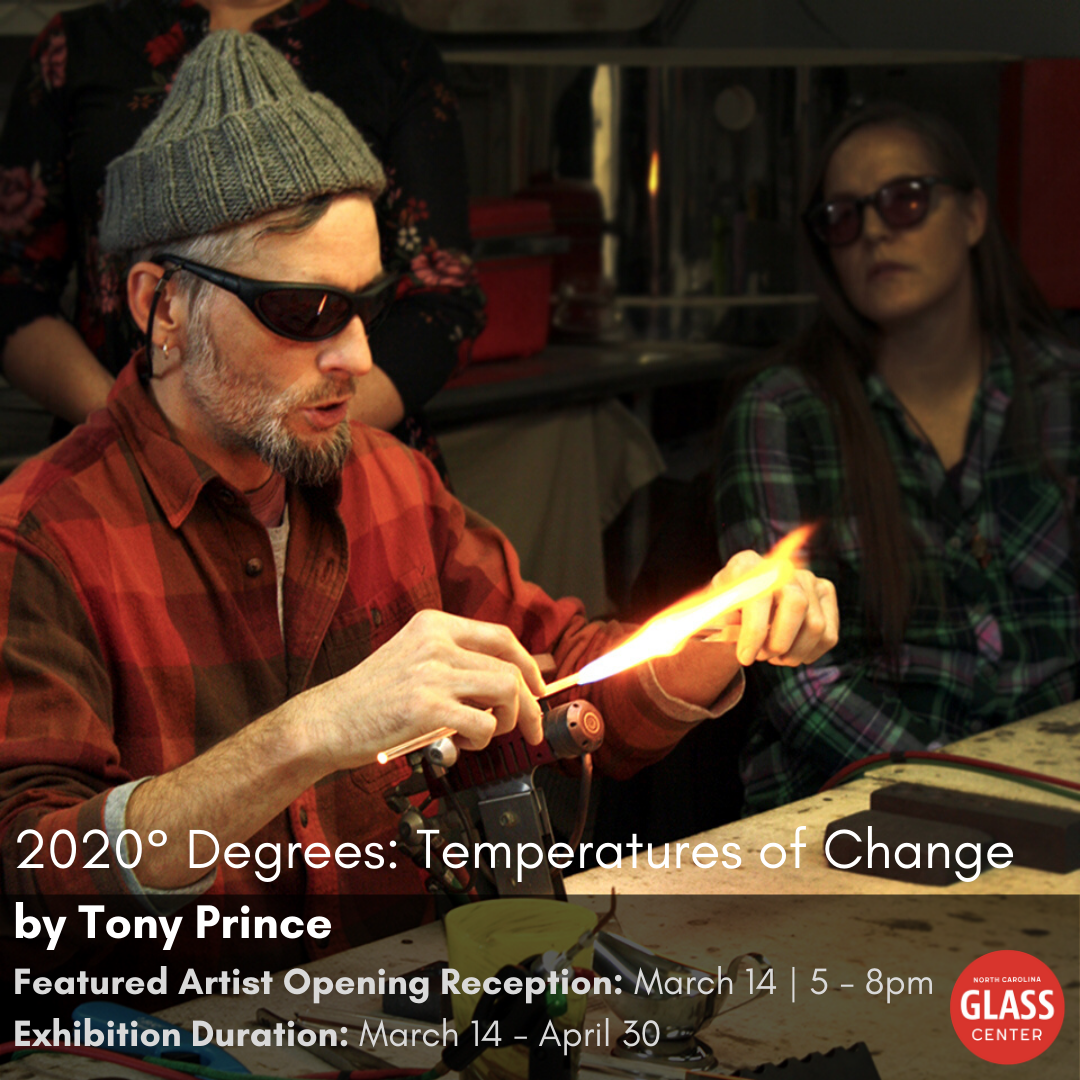 Join the North Carolina Glass Center for an evening celebrating our March Featured Artist Exhibition; 2020° Degrees: Temperatures of Change by Tony Prince. You will get to hear from Tony about his work and enjoy refreshments with the glass community.
Both glass and clay undergo a spectrum of significant physical changes when the kiln temperature climbs into the 2000°F range.
Clay begins to approach it's firing maturity where it (depending on the clay type) fully 'vitrifies' or reaches its most 'glass filled' and least porous state possible. Glass on the other hand, with fluxes that lower its melting point, is a gooey bowl of hot glowing liquid.
In this exhibit, temperature is used as a convenient analog to reflect upon some growing fundamental changes that are occurring all around us at an increasing rate, socially, politically, and environmentally. Some changes are far away, some near to home.
The glass and clay emerge from the fire transformed in different ways, revealing their qualities, and expressing their unique presentations of the mineral-based crust that is the foundation for our biomass; literally, the ground we walk on. Together, they tell a story of change.
Related Events