First Friday at the Collage Bar: Open Studio
June 2, 2023 @ 5:30 pm - 7:30 pm
$45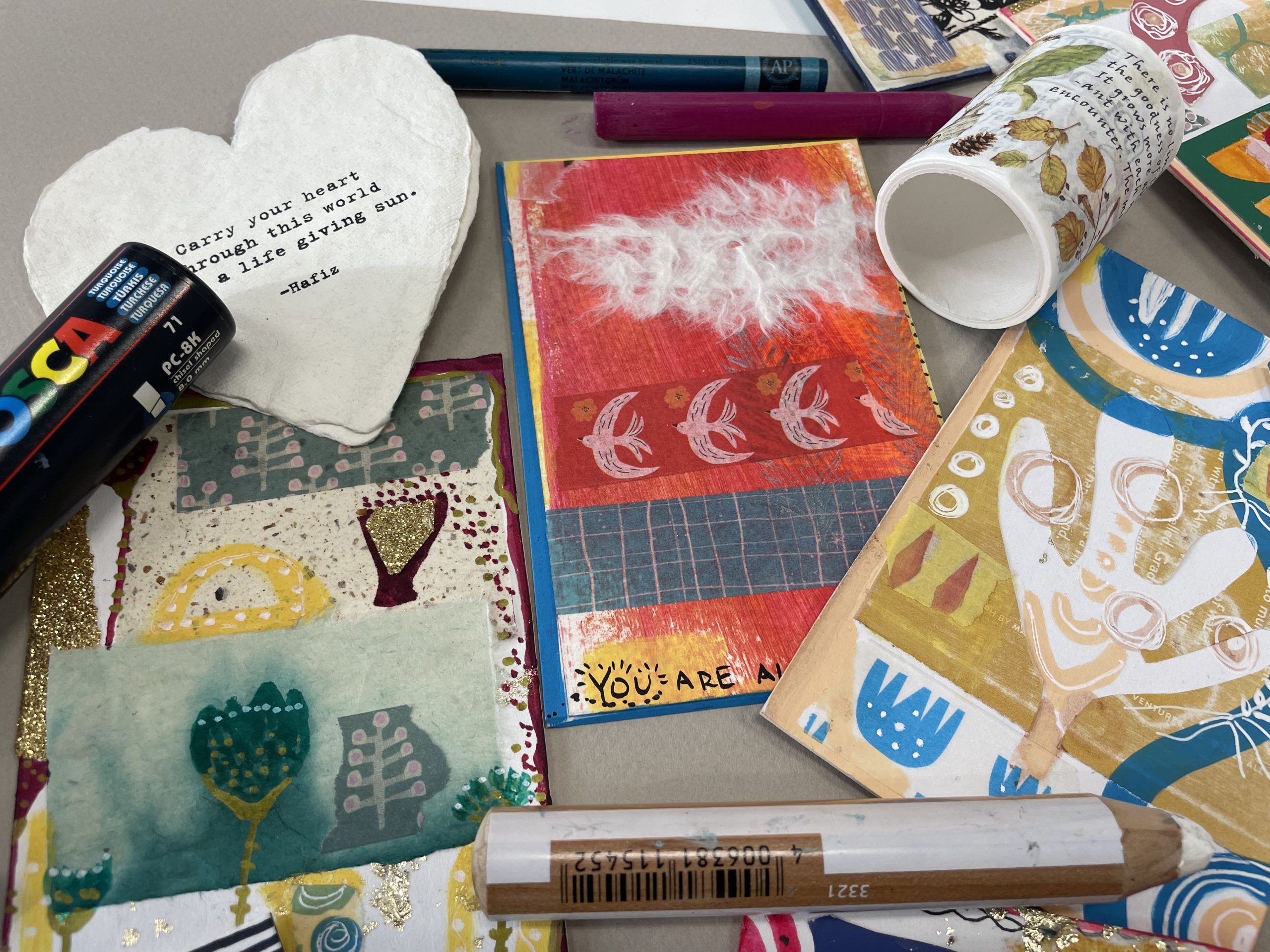 Join us for a Friday evening of creativity & community at our Collage Bar!
During this collage-making open studio, you'll be invited to choose from curated papers, washi tapes, stamps, stencils, old book pages and more at our Collage Bar. You'll first build up a palette of stuff you love from the bar and then return to the making table for the a few demos and some examples to get you going.
You'll have background papers, matte boards and/or or small accordion booklets in which to create your own collages.
Simply arrive, play, create and leave the rest to us!
No experience needed. Materials included.
Come Play!
~ Complimentary snack and beverage included ~
Related Events