FRIDAY MORNINGS TO DYE FOR-Eco-dyeing with Lori G.
November 1, 2021 @ 10:30 am - 1:00 pm
$65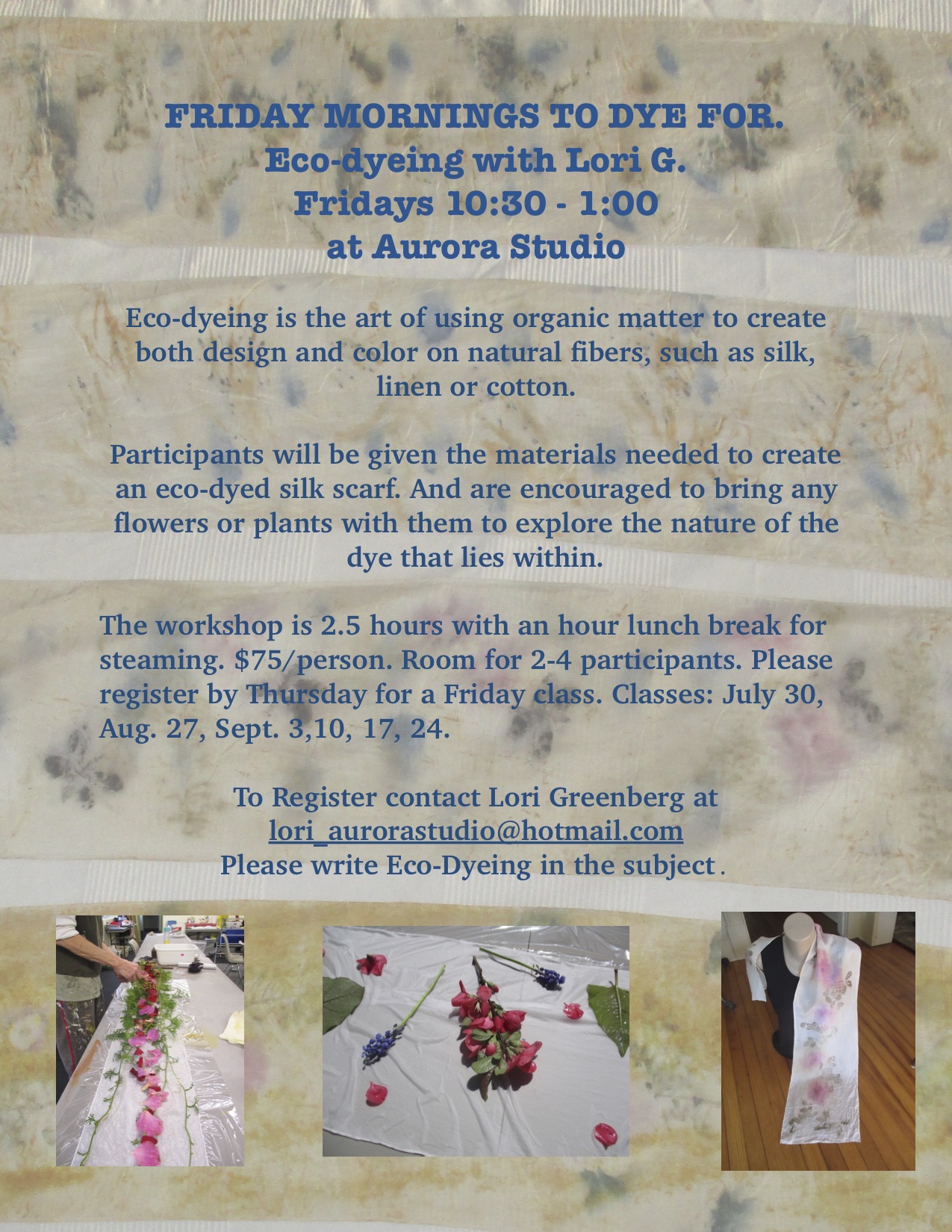 Eco-dyeing is the art of using organic matter to create both design and color on natural fibers, such as silk, linen or cotton.
Participants will be given the materials needed to create an eco-dyed silk scarf. And are encouraged to bring any flowers or plants with them to explore the nature of the dye that lies within.
The workshop is 2.5 hours with an hour lunch break for steaming. $75/person. Room for 2-4 participants. Please register by Thursday for a Friday class. Classes: July 30, Aug. 27, Sept. 3,10, 17, 24.
To Register contact Lori Greenberg at [email protected]
Please write Eco-Dyeing in the subject.
Related Events