Give Me One Good Resin – Featured Exhibit
November 21, 2023 @ 11:00 am - 4:00 pm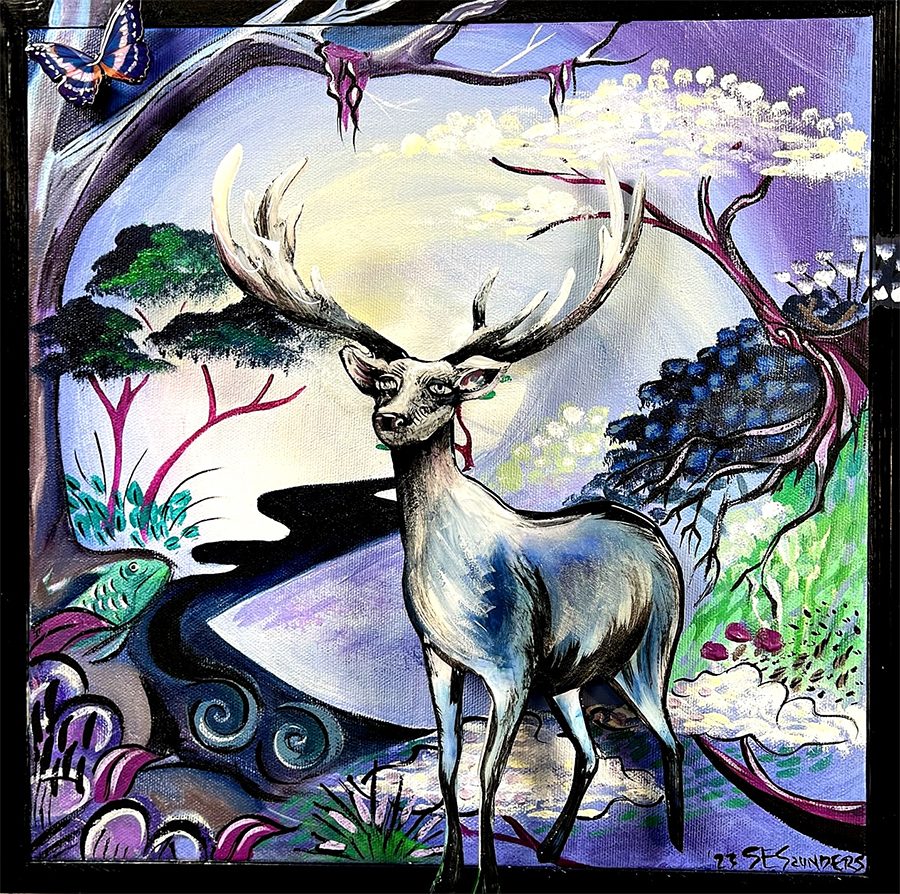 A dual show featuring the most recent works by Suzanne Saunders and Michelle Hamilton in the Atrium Gallery throughout November.
Artist reception, November 11 from 2-6.
The artists use resin to create depth and shine. This unique medium causes colors to "pop!" when applied and cured. It also seals the paint and applied objects to the surface in an amazing vacuum-packed way.
Saunder's works feature her surreal imagination in concert with her woodsy surroundings. Hamilton's works focus on fanciful animals and shapes in a fun way.
Related Events