GO WITH THE FLOW Fluid Acrylics with Robyn Crawford
January 26, 2023 @ 10:00 am - 2:30 pm
$145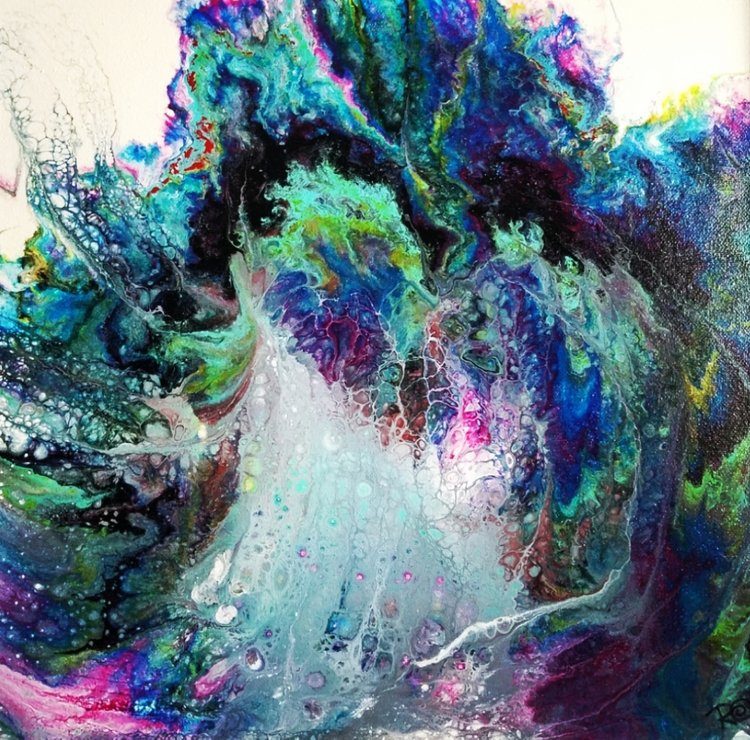 Thursday, January 26th, 10am-2:30pm- $145 includes all materials
THE INCLEMENT WEATHER MAKEUP DATE FOR THIS CLASS IS WEDNESDAY, FEBRUARY 15TH. PLEASE ENSURE YOU KEEP THIS DATE FREE BEFORE REGISTERING.
Fluid acrylics are crazy mesmerizing and highly addictive – come get hooked yourself!
Have you seen the YouTube videos and wanted to try it? Have you tried it, but been frustrated by a muddy mess? Come learn the ins and outs of working acrylics in this fun way and get in the flow! We will cover different pouring mediums, paint mixing and consistency, different techniques for applying and moving paint, curing and sealing your work, troubleshooting, and more!
This class will also have many demos and, of course, play time for you to create your own pieces to take home. You should also pack a snack or lunch, as we will take a lunch break about half-way through. All materials will be provided!
Related Events