February 14, 2023 @ 7:00 pm - 8:30 pm
$10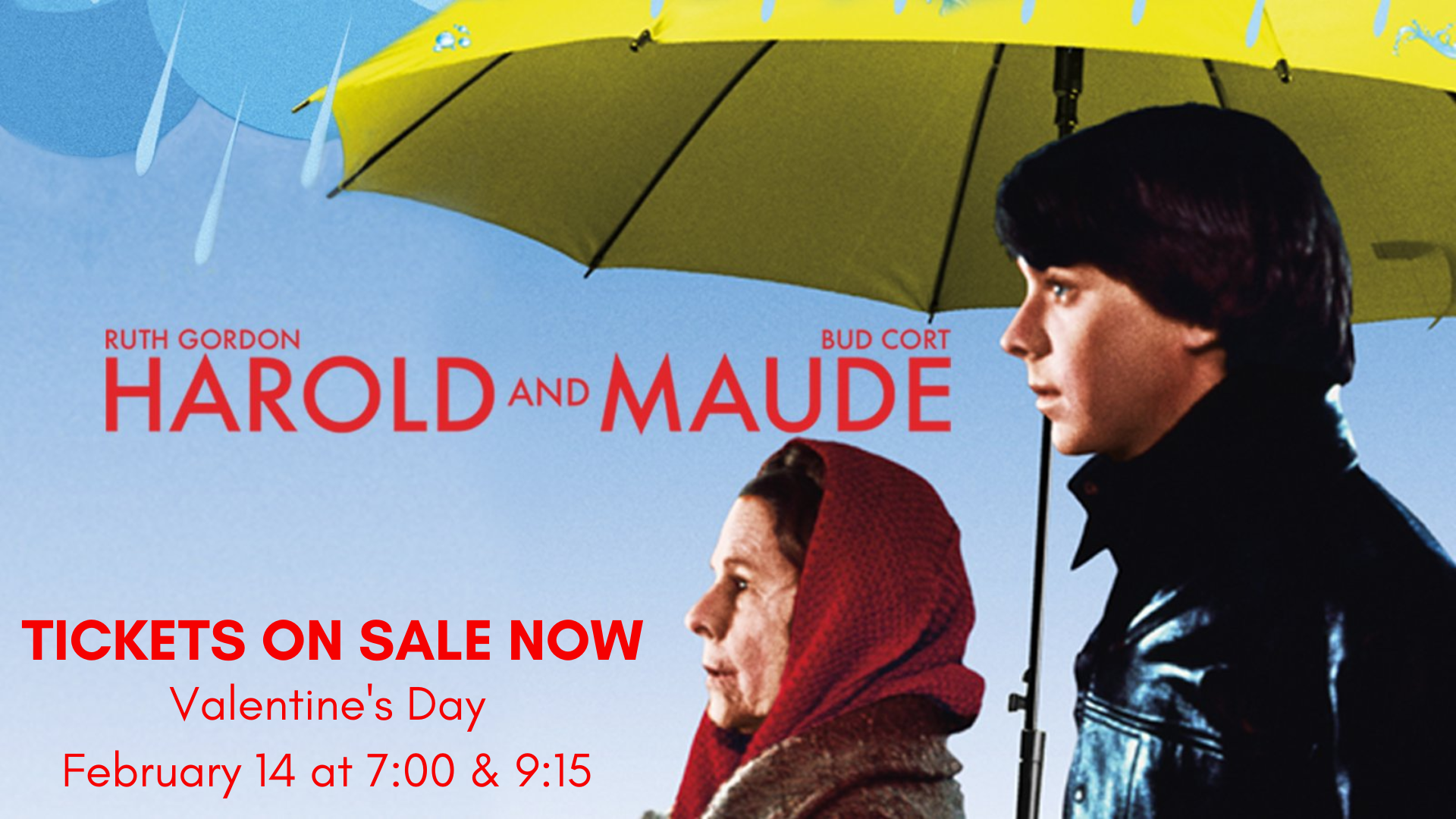 HAROLD AND MAUDE on Valentine's Day!
We want to Celebrate with you and enjoy one of our all time favorite Love Stories with you on Valentine's Day!
Join us for a Special Screening of HAROLD AND MAUDE.
If you've seen it, you know why it still holds up as one of the greatest films of all time.
If you've never seen it, we'd love to be your first!!
TWO Showtimes:
Tuesday, February 14
7:00 & 9:15
Get your tickets Now at the Concession Stand
or ONLINE
Related Events