Introduction to Zentangle Drawing Method w/ art-therapist Ann-Marie Kilpatrick
August 6, 2022 @ 10:00 am - 12:00 pm
$40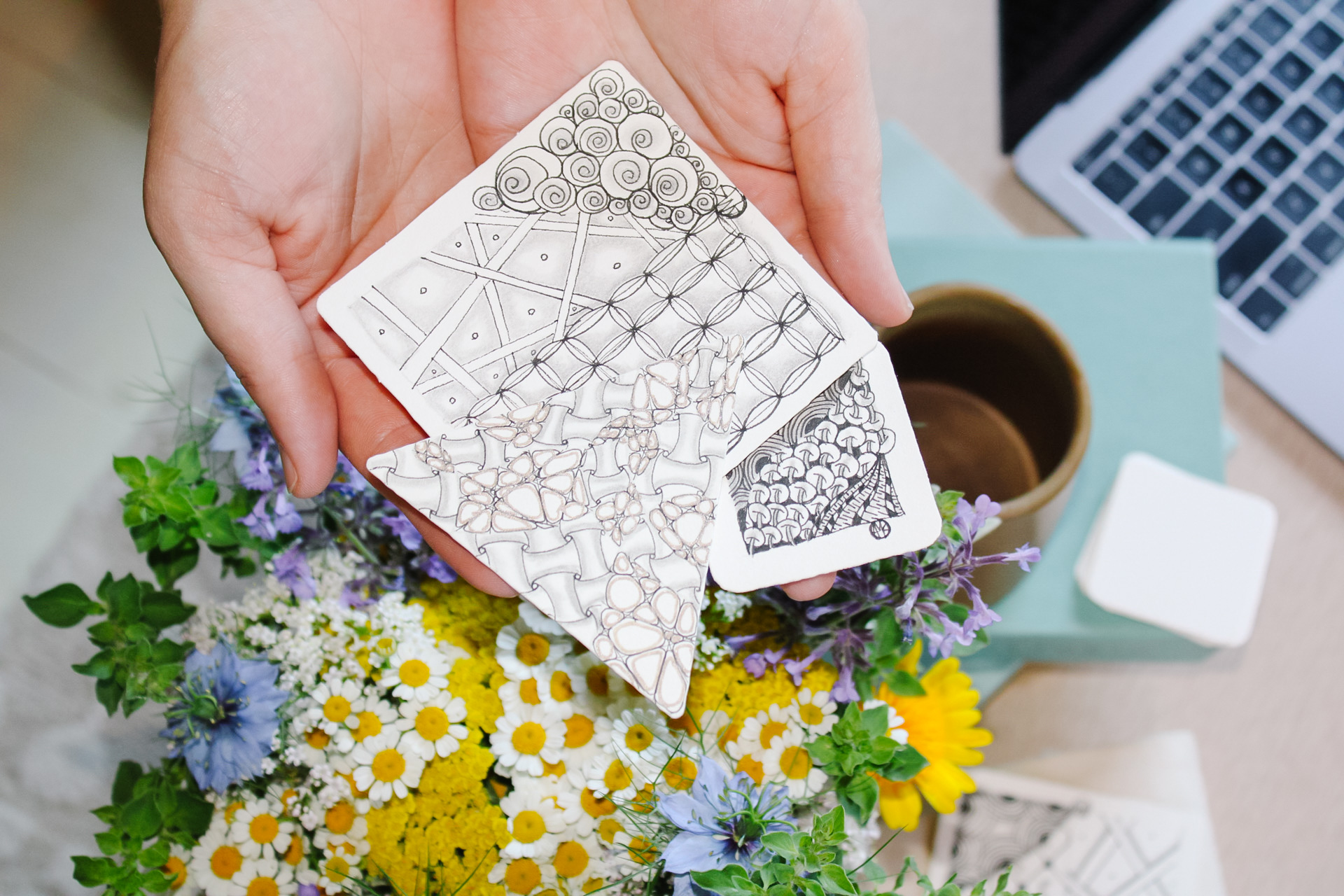 Join us for a Saturday morning of self-care, creativity and community with art therapist & Certified Zentangle Teacher Ann Marie Kilpatrick.
This class will build creative confidence and foundational knowledge of the Zentangle Method and its eight steps. You will be guided through a process of intentional mark-making, while learning a creative practice for relaxation and stress reduction. Zentangle art is non-representational and unplanned so that you can focus on each stroke and not worry about the result!
As a practice, Zentangles will give you the opportunity to create beauty any time, while supporting ability to focus, as well as creativity, self-confidence and sense of well-being.
All supplies and materials included.
This class is for anyone in the community over the age of 11. No experience needed.
Ann-Marie Kilpatrick (she/her), ATCS, LCMHCS, CZT is an art therapist, counselor, and artist with over 15 years experience in the field locally here in Western NC. Her love of the art and the ecosystem drives her natural curiosity to the process of being human. She deeply respects the non-verbal, sensory, and often dominant experiences people carry and process, and loves working with others to embody their lived experiences with authenticity from the creative. She also instructs as a Certified Zentangle Teacher.
Related Events