Meet The Artist – Kathryn Brahaney
November 14, 2020 @ 11:00 am - 5:00 pm
Free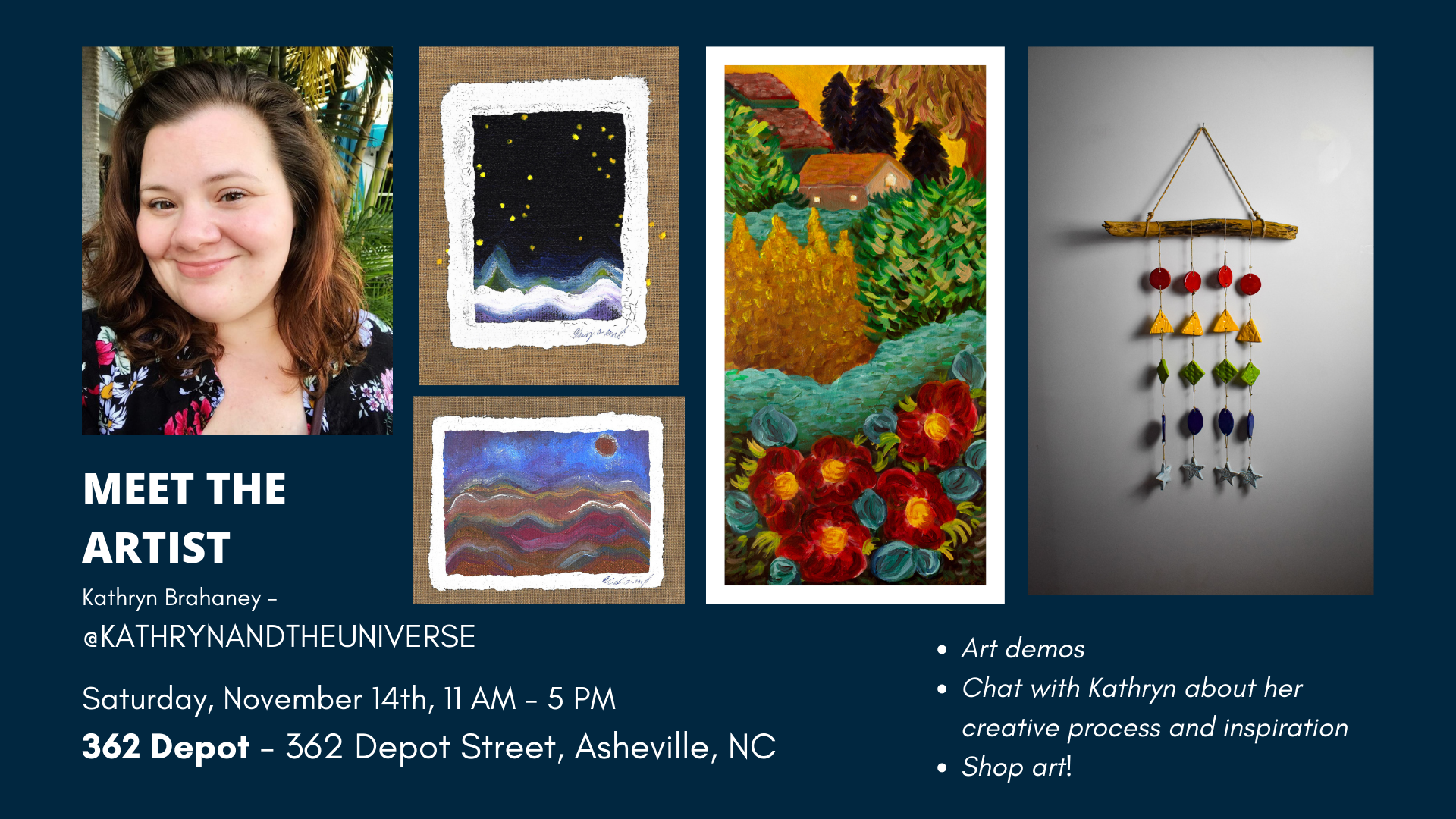 Meet the artist! River Arts District Artist Kathryn Brahaney will be offering short demos throughout the day, and is excited to chat about what inspires her, her creative process and work in creating spiritually channeled art!
Say hello to some of the other fellow artists who will be at 362 Depot Saturday too.
Thank you in advance for adhering to Buncombe County and NC COVID-19 mask and social distancing mandates. Not sure about coming out in person? Send Kathryn a DM to schedule a virtual gallery appointment by video call!
And a HUGE thank you for supporting the arts!
Related Events