April 1, 2022 @ 11:00 am - 5:00 pm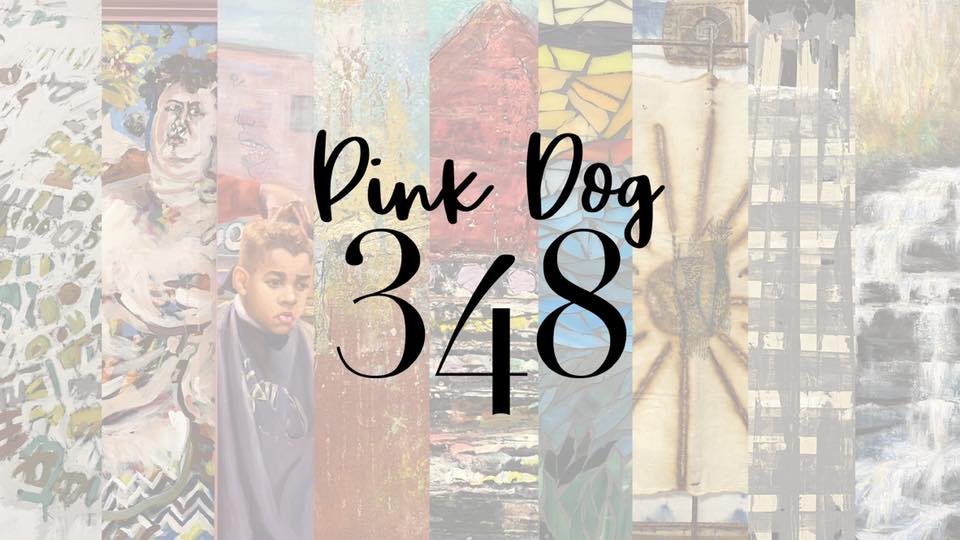 A collection of works by the 9 diverse artists of Pink Dog 348 will be shown in the hallway gallery at Pink Dog Creative, 348 Depot Street, Asheville.
Each artist has chosen works that highlight their creative expressions. Mediums and styles included range from glass art, oils, acrylics, cold wax, encaustic, mixed media, textile art, portraiture, landscape and abstracts.
The show opens January 7, 2022 through April 3 2022, with a reception planned for Thursday February 10, from 5-7:30pm
The artists participating all have working studios along the hallway of Pink Dog 348.
They are:
Lynn Bregman Blass ~ lynnbregmanblass.com
Karen Keil Brown ~ karenkbrown.com
Julieta Fumberg ~ julietafumberg.com
Leene Hermann ~ leenesglassworks.com
Gayle Paul ~ gaylepaulpainter.com
Joseph Pearson ~ josephart.net
Sarah St Laurent stlaurentart.com
Larry Turner ~
Cindy Walton ~ cindywalton.com
Please contact Gayle Paul at gaylepaulart.com
We will have the pleasure of having Melissa from Rustic Grape serving wine. Please, make sure to stop by her and say hello!
Related Events