PLEIN AIR IS FOR EVERYONE with James Cassara
April 15, 2023 @ 10:00 am - 3:00 pm
$175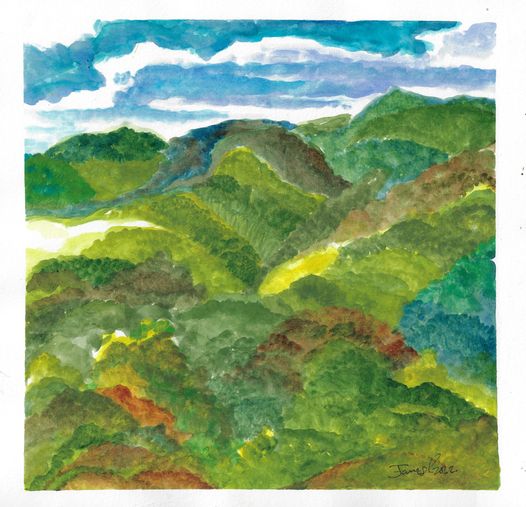 Saturday April 15th – 10AM to 3PM – $175 includes all materials
As long as humans have made art it's likely they worked outdoors, capturing the essence of nature around them.
During the 1800s European plein air painting reached its zenith, with work ranging from the impressionist oil painters, to British pen and ink illustration, and into the panoramic scenes of the Western United States.
For this class we'll work in watercolor, color pencils, or any medium you choose to bring. We'll gather at 310 studios to discuss some "ins and outs" of plein air, and then make a quick trek to the nearby French Broad River Park. Once there we can talk about choosing and framing a scene, and how you can make it your own. Pack a lunch as we'll be taking a break to "talk plein air" and continue onward. Thirty minutes before the session ends we'll pack our gear and head back to 310 Studios. Easels and drawing boards will be provided, as well as watercolor paints and other basic supplies such as paper towels. If you wish to work in oils, acrylics, pastel, or some other medium you'll need to bring your own, as well as clean up materials such as gamsol or mineral spirits.
If faced with inclement weather please bring some landscape photos on your phone (or printed out) that we can work from.
James Cassara has more than 35 years experience as an art teacher with Asheville City Schools, as well as having taught countless private and small group lessons. He is an avid plein air artist and currently leads the Asheville Plein Air Painters group.
Related Events