November 20, 2021 @ 1:00 pm - 5:00 pm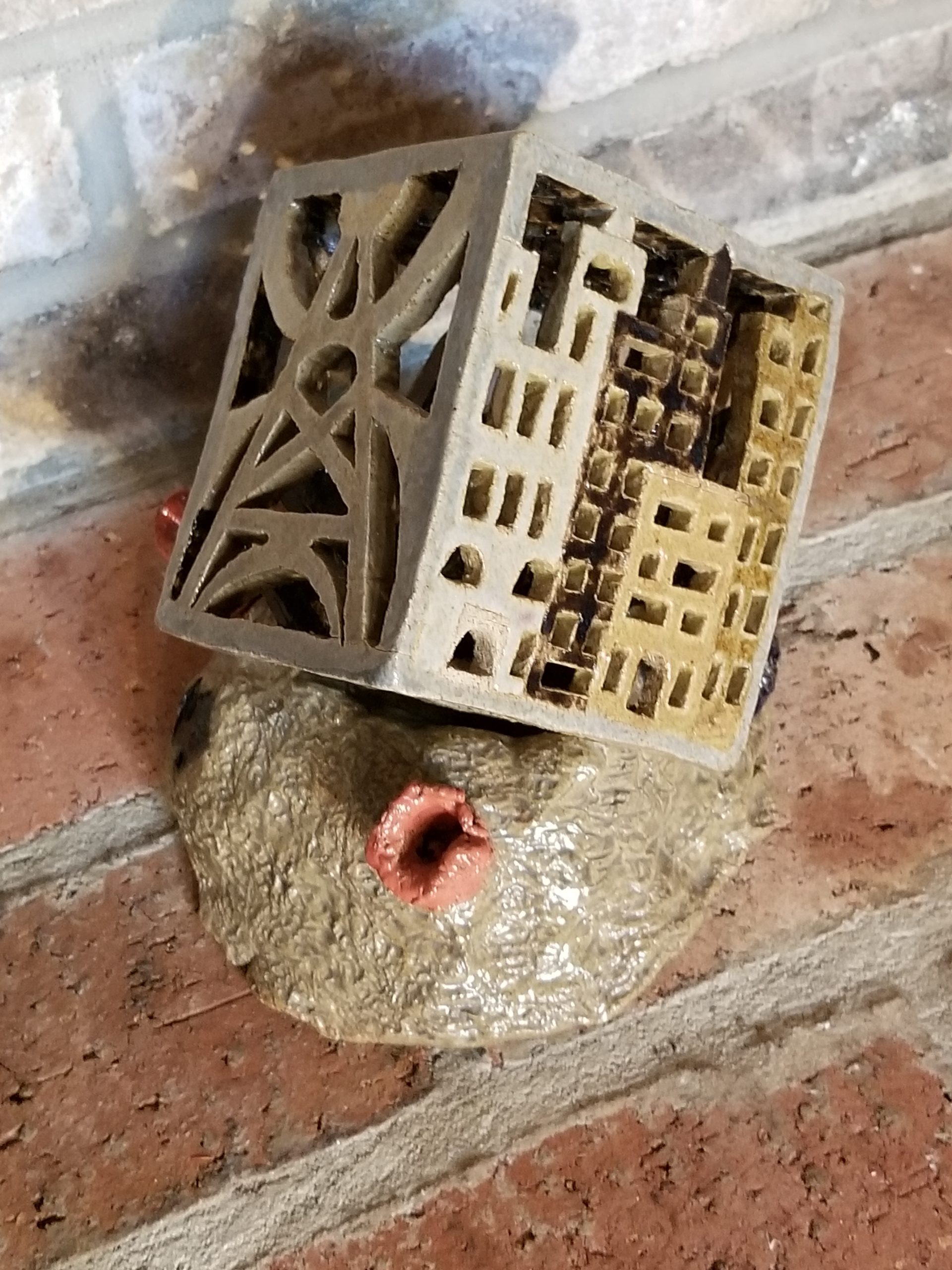 Slip into Trackside Studios at 375 Depot Street on Sunday, November 20th, and watch Dee and Bruce Santorini demonstrating the creation of a small sculpture. Santorini is new to Trackside Studios, but has been creating clay sculptures and forms for many years.
"I love to accent the geometric form in the design of my pieces," says Santorini. "And the raku firing I do intensifies each piece I work on. I use natural ingredients like pine needles and leaves to create a smoky glaze on my work….and I love it!"
Santorini will be working at Trackside Studios from 1:00-5:00 on Nov 20th.
Related Events