Second Saturday Collage Make-and-Take
September 11, 2021 @ 12:00 pm - 4:00 pm
Free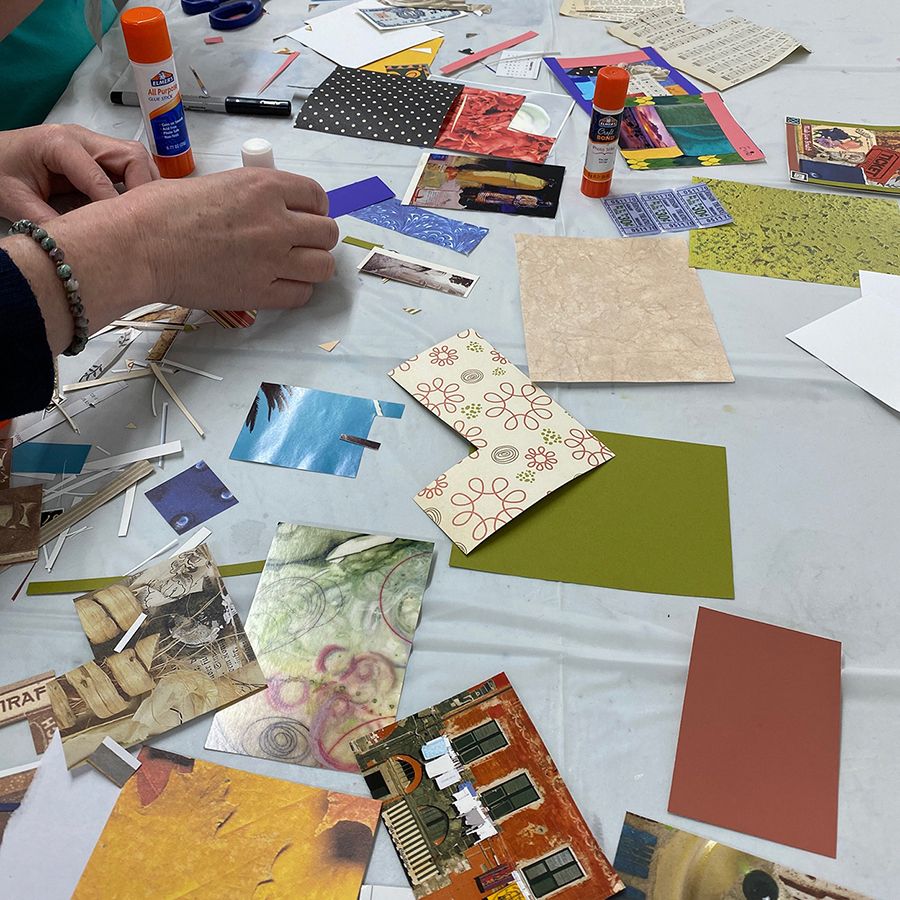 On September 11, artist and art teacher Bridget Benton invites visitors to dive into one of her favorite mediums – collage! Drop by 310 Art at Riverview Station in Asheville's River Arts District between noon and 4pm and stay for a while and make your own art! The 310 Art classroom will be set up and ready for artmaking! Packs of free collage fodder will be given out to visitors while supplies last, and glue sticks and scissors will be available for guest use. The collage fodder will include paper items that are often discarded, emphasizing reuse and ecologically sound artmaking.
Guests are invited to make several collages sized 3″x3″ and 4″x4″, and then have the option of donating one back to 310 Art! Benton will then combine the completed mini-collages into larger works. The completed collages will be sold through 310 Art and proceeds beyond material costs will be donated to 310 Art's Emerging Artist Scholarship Fund. 310 Art is the oldest art school for adults in the River Arts District, offering instruction in a variety of mediums.
"I love collage. It's such an accessible art form. Anyone can do it, and yet fine artists have also used collage as a medium for over 100 years. While digital collage is certainly popular, I'm seeing a real resurgence of artists using analog methods, just cutting and pasting. That's what we'll be inviting folks to do this weekend!" While Benton hopes this will encourage adults to flex their creative muscles, children are welcome if accompanied by an adult.
Benton will also be sharing two 24" x 24" collaborative collages started during a World Collage Day event in May of this year – each incorporating over a dozen mini-collages contributed by community participants. Smaller collaborative pieces and donated collages will also be for sale. "Artmaking can be such a solo activity. It's wonderful to do this kind of collaborative work – I get inspired watching everyone work and seeing what they create!"
Related Events