Sew Co./Rite of Passage Factory Tour
June 10, 2024 @ 11:00 am - 12:00 pm
$10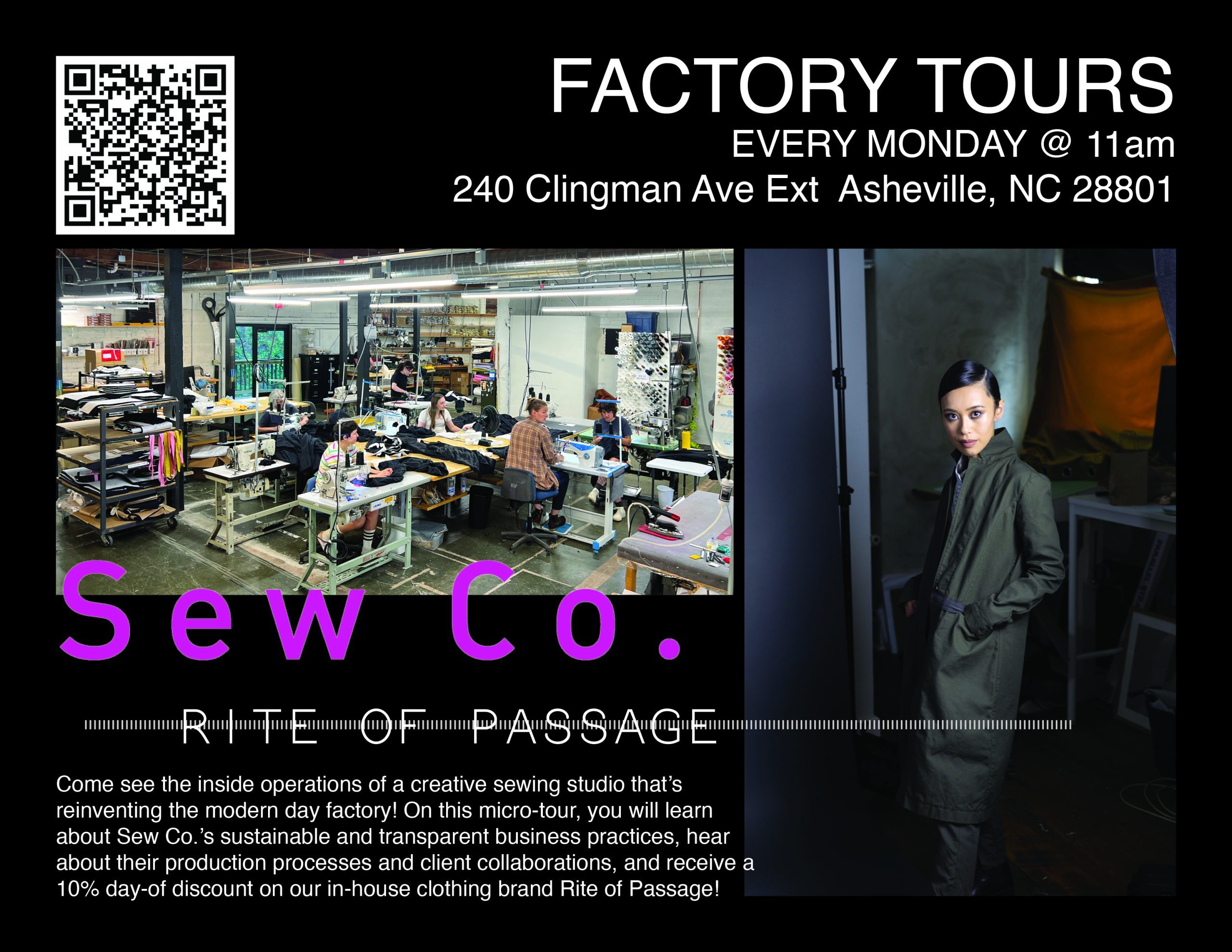 Welcome to Sew Co., a unique, living-wage sewing studio where all of our Rite of Passage garments are made. We are excited to invite you to take a tour of our facilities and learn about our company's history and manufacturing processes.
Our tours typically last 60 minutes and are led by our knowledgeable and passionate staff who will guide you through our studio and answer any questions you may have. During the tour, you will see firsthand the creativity and craftsmanship that goes into each garment, as well as the care we take to ensure fair wages and safe working conditions for our employees.
In addition to learning about our manufacturing processes, you will also have the opportunity to explore our creative design studio and discover the unique offerings we have available. From product design and development to garment and home good production, we offer a range of services to meet your needs.
As a special thank you for visiting us, we are pleased to offer a 10% off day-of coupon for the Rite of Passage shop. So, after the tour, be sure to stop by our shop and browse our collection of high-quality, ethically-made garments. We look forward to showing you around and sharing our passion for ethical and sustainable fashion with you!
Registration Information: Sign-up closes the night before the tour, and walk-ins are not accepted. Register at: https://riteofpassageclothing.com/pages/tour
Related Events