"Surface Embellishments" – Master Series Workshop with Cynthia Lee
October 5, 2019 @ 10:00 am - 4:30 pm
$175.00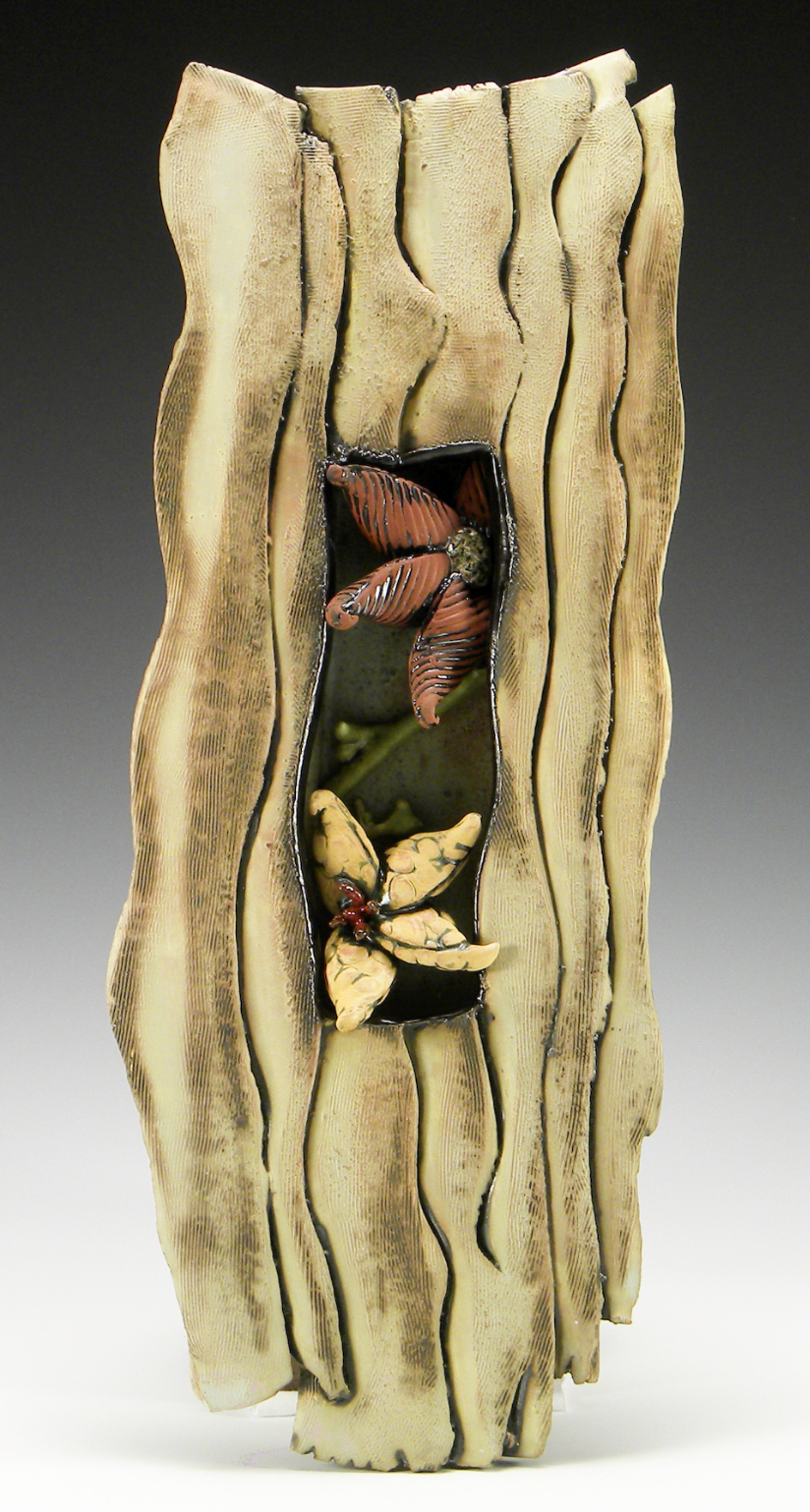 Join us for the one-day demonstration workshop with master potter and ceramic artist, Cynthia Lee.
Cynthia will demonstrate a plethora of surface embellishments that will include an assortment of materials like grog, handmade rollers, and found objects.
Effects will be applied with the use of stencils, paper, Terra Sigillata and washes. She will discuss creating a surface to convey personal self-expression and how to correspond with your body of work. Demonstrations will include using these surfaces to handbuild sculptural wall boxes.
Cynthia Lee has been working in ceramics since 1974 and is a self-taught ceramicist with the gracious help of many clay friends, & the joy of exploration. She was director at Odyssey Center for Ceramic Arts and has been an instructor teaching local classes since 2002 & offers an annual workshop at Wildacres Retreat. Cynthia is currently a full time ceramic artist with a studio at her home north of Asheville, NC. www.cynthialeeceramics.com
When: Saturday, October 5, 2019 10am – 4:30pm
Related Events