The Language of Flowers – A Mosaic Collage Playshop with guest artist Jackie DeConti Saturday, June 25 – 3:00 – 5:00
June 25, 2022 @ 3:00 pm - 5:00 pm
$80.00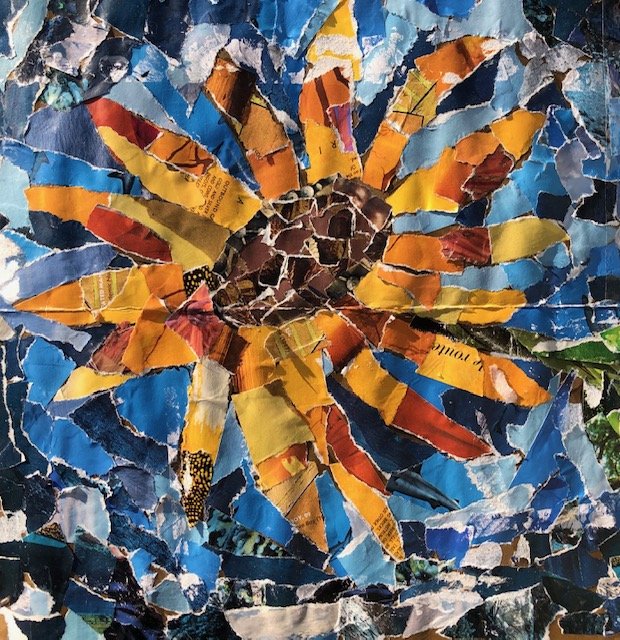 Jackie will lead a guided body yantra meditation – inspiring participants to land in the fertile soil of the present moment, while tuning in to the radiant flow of breath, and to spark the muses.
Following the meditation, participants will playfully explore elements of color, shape, composition, and our personal stories and relationships we have with flowers (story sharing is welcomed but totally optional) – while creating a unique mosaic collage from a variety of freely gathered print materials.
No experience is needed – everyone welcome. All materials are included.
Bring a friend. Group limited to 10.
As a lover of many things, artist Jackie DeConti, is the host of Elixir Podcast, founder of Madre & The Muse, an Ayurvedic wellness company, and co-founder of Terra Sol Sanctuary, a yoga studio in Wilmington, NC. She is inspired by flowers that grow through sidewalk cracks and aspires to see the light everywhere. Her classes, workshops and offerings weave in both mindfulness and playfulness through a variety of experiential modalities.
Related Events