Whimsical Landscapes in Watercolors with Casi Fordham
September 24, 2023 @ 8:00 am - 5:00 pm
$100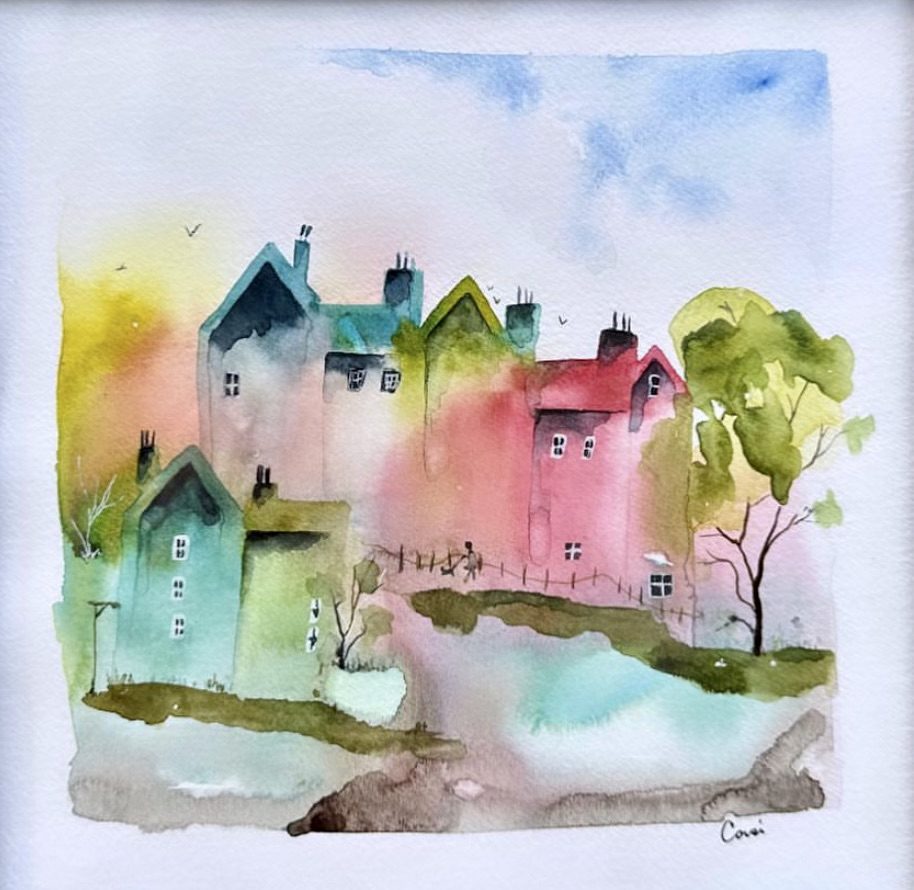 Join local artist Casi Fordham at ArtPlay for a Sunday afternoon of community & creativity, learning the art of painting with watercolors, to create a whimsical setting or landscape.
In this class, you'll experience the wonders of layering transparent colors to create a playful, colorful image of a scene or setting that inspires you. Whether that is a cityscape, our beautiful Blue Ridge mountains, a favorite coastal setting, or another scene that you love, you'll be guided into the world of watercolors as you learn the joy of layering and building up a fun, colorful scene.
Casi will share tips, tools, techniques, & demonstrations as you learn the art of painting with watercolors. She will start with a step-by-step watercolor demo where you will warm-up by practicing some foundational skills, and then transition to creating your own scenery painting.
Throughout the class, Casi will guide you in exploring basic techniques, breaking down the elements of a landscape and building values.
Please bring a reference photo as a visual muse (magazine page, or photo on your phone from a hike, a favorite cityscape, mountain-scape; beach scene, meadow, forest, or any setting that captures your imagination).
A light snack and glass of wine will be served.
All materials included. No experience needed
Related Events