2019 Annual Studio Stroll
November 9, 2019 @ 10:00 am - 5:00 pm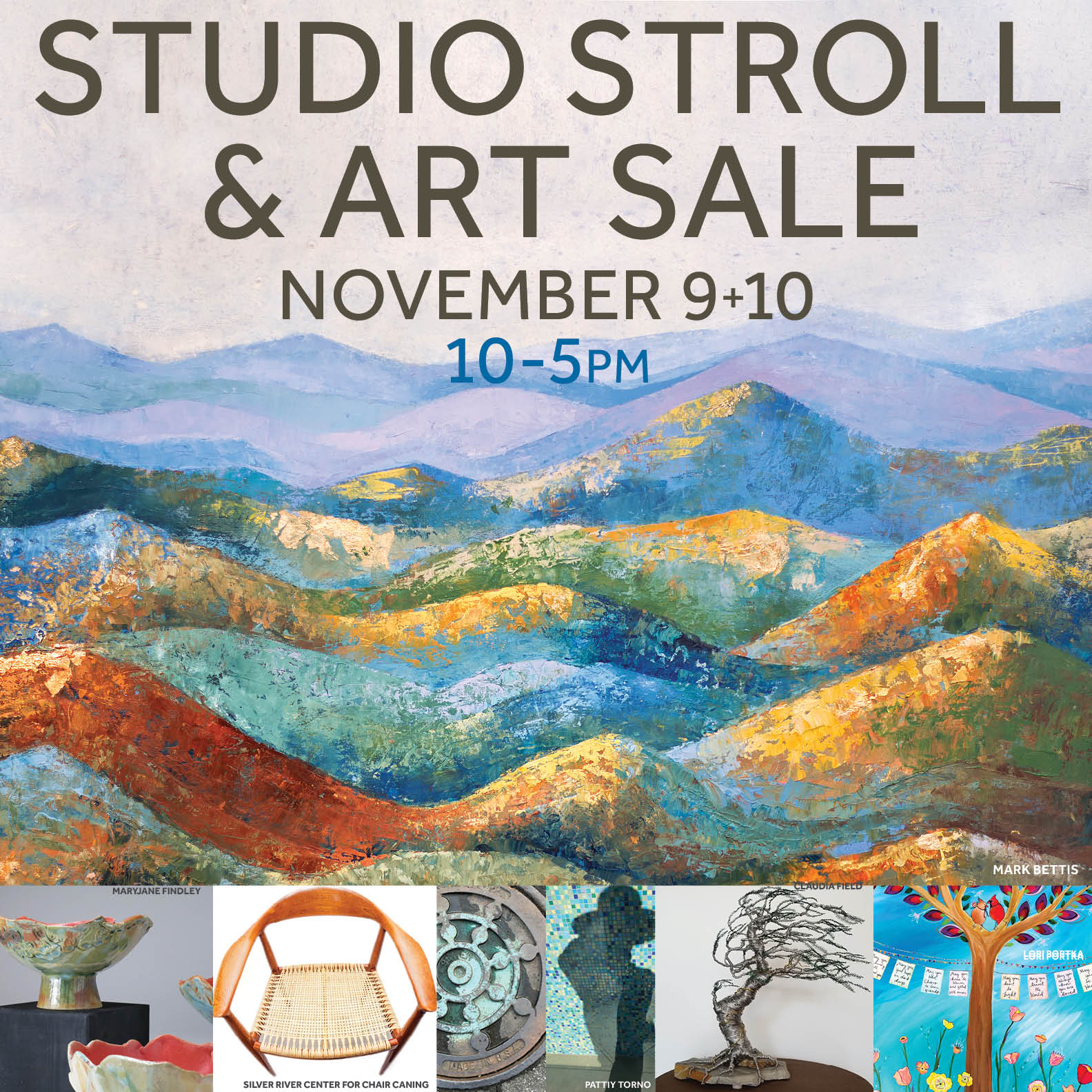 River Arts District Artists 2019 Annual Fall Studio Stroll
Free Parking at Depot Street (2 lots, plus street), Riverview Station (191 Lyman Street), and Payne's Way (behind Wedge Studios).
Free Gray Line Trolley circles the District from 11:00 AM to 4:30 PM both days
The 220+ artists of Asheville's River Arts District open their doors for a full weekend at the Fall Studio Stroll welcoming the public, from near and far, to experience and collect amazing art in their studios and galleries. Attendees will enjoy two days full of special demonstrations and events, including unique workshops and gallery receptions.
The River Arts District is minutes from Downtown Asheville and The Biltmore Estate. Free parking and a free trolley with 8 stops around the River Arts District make it easy to see it all. The largest lots with trolley stops are at Riverview Station, Payne's Way (Behind Wedge), and Depot Street. Full trolley map available on our website.
Fall stroll is a creative experience for people of all ages, welcoming families, friends, couples and single explorers. The event is great for seeking out fine art to add to your collection, falling in love with a funky new hat, or collecting colorful artist cards to create a mosaic. There are all kinds of art and craft being created in the district, from traditional and contemporary painting to gorgeous jewelry, blown glass, exquisite woodworking, and even majestic bonsai. Many studios have snacks and refreshments, and there are also plenty of cafes, restaurants, and watering holes to take a break, along with open spaces for the kids or dogs to play.
Events Listings from the artists: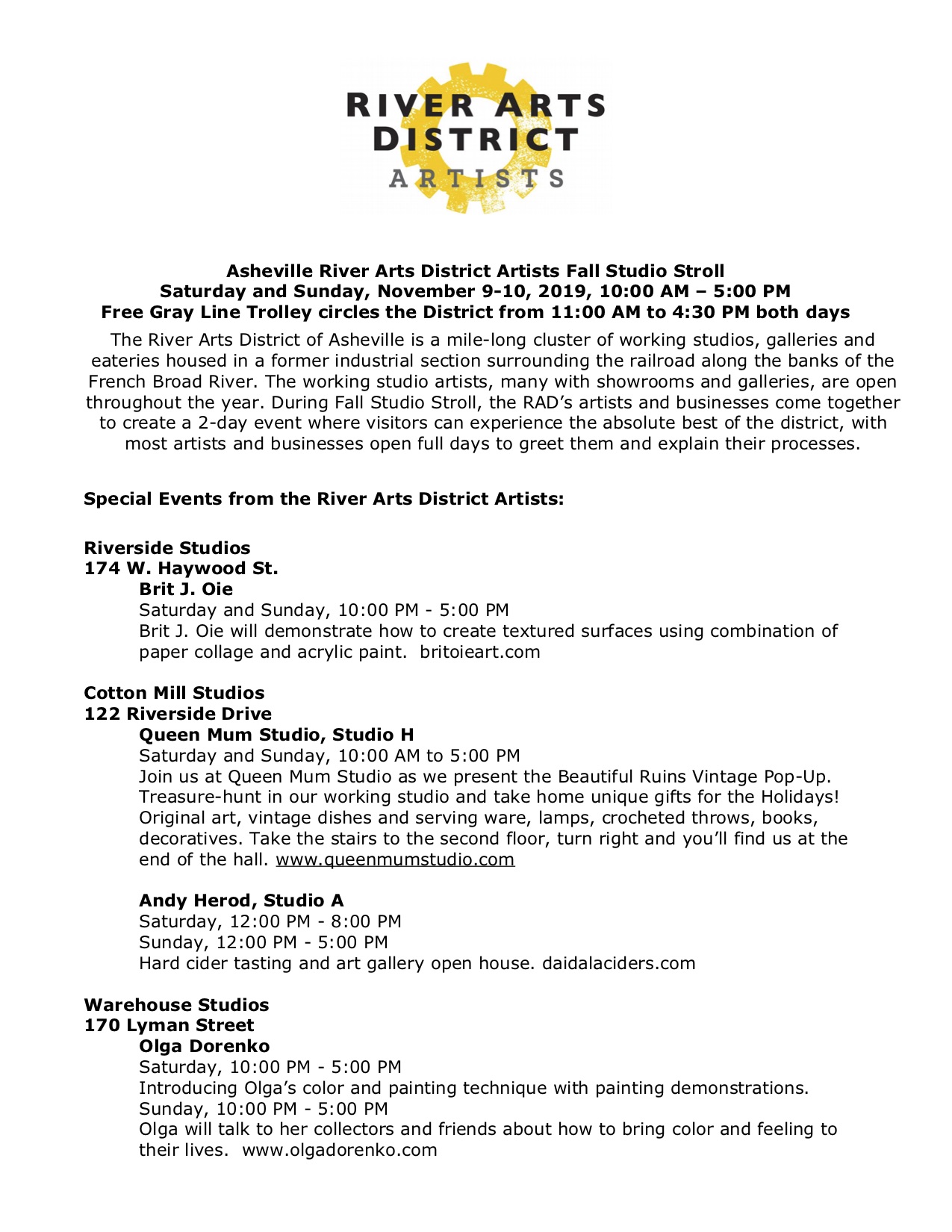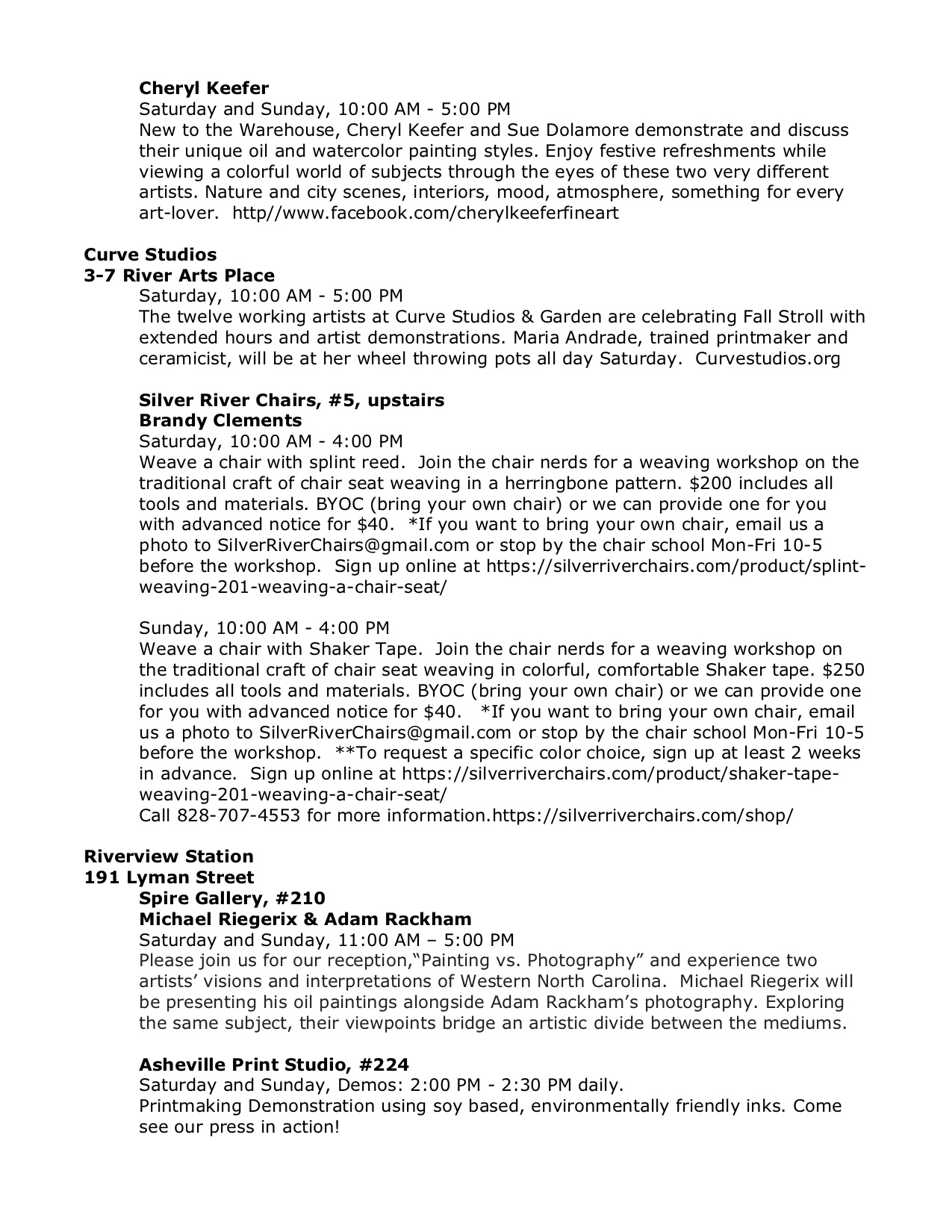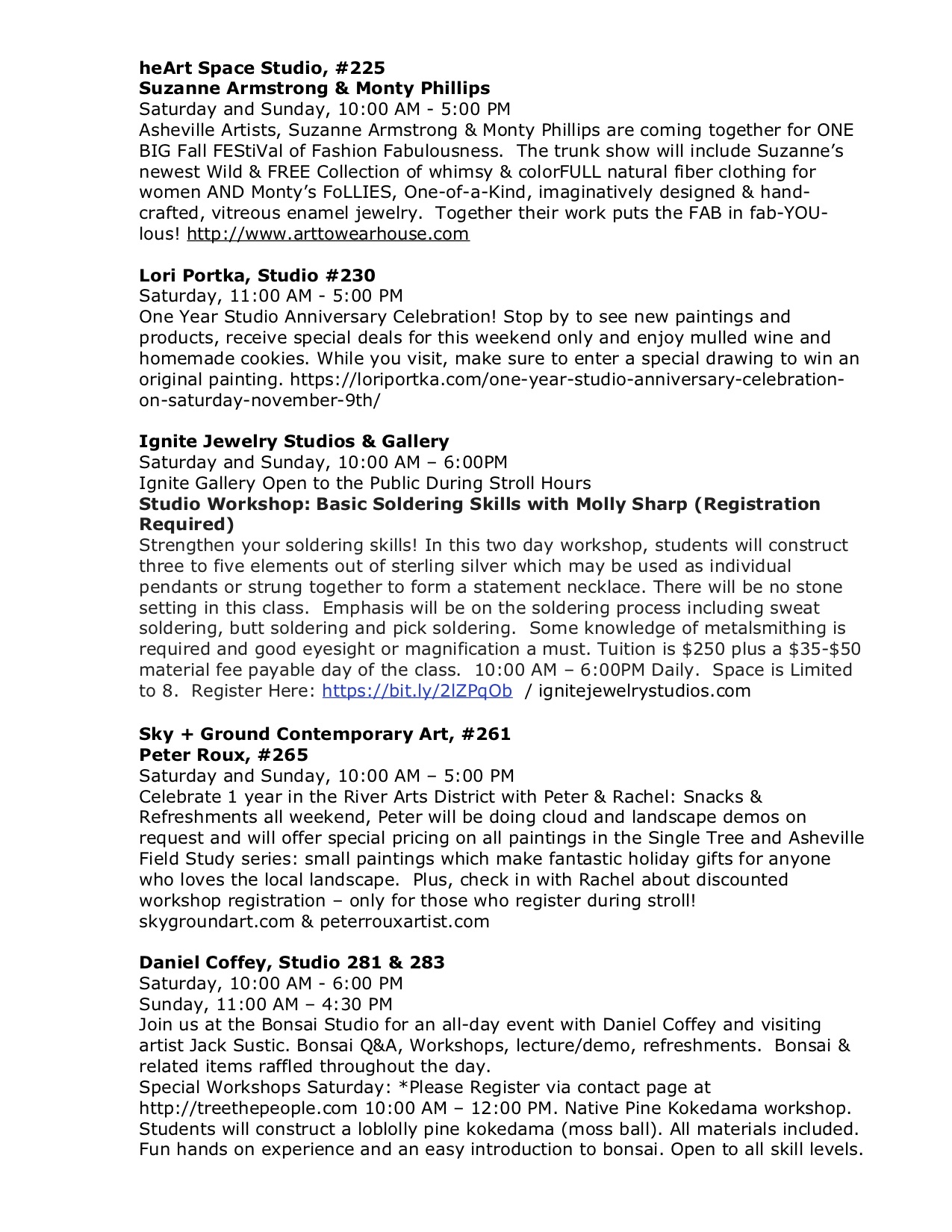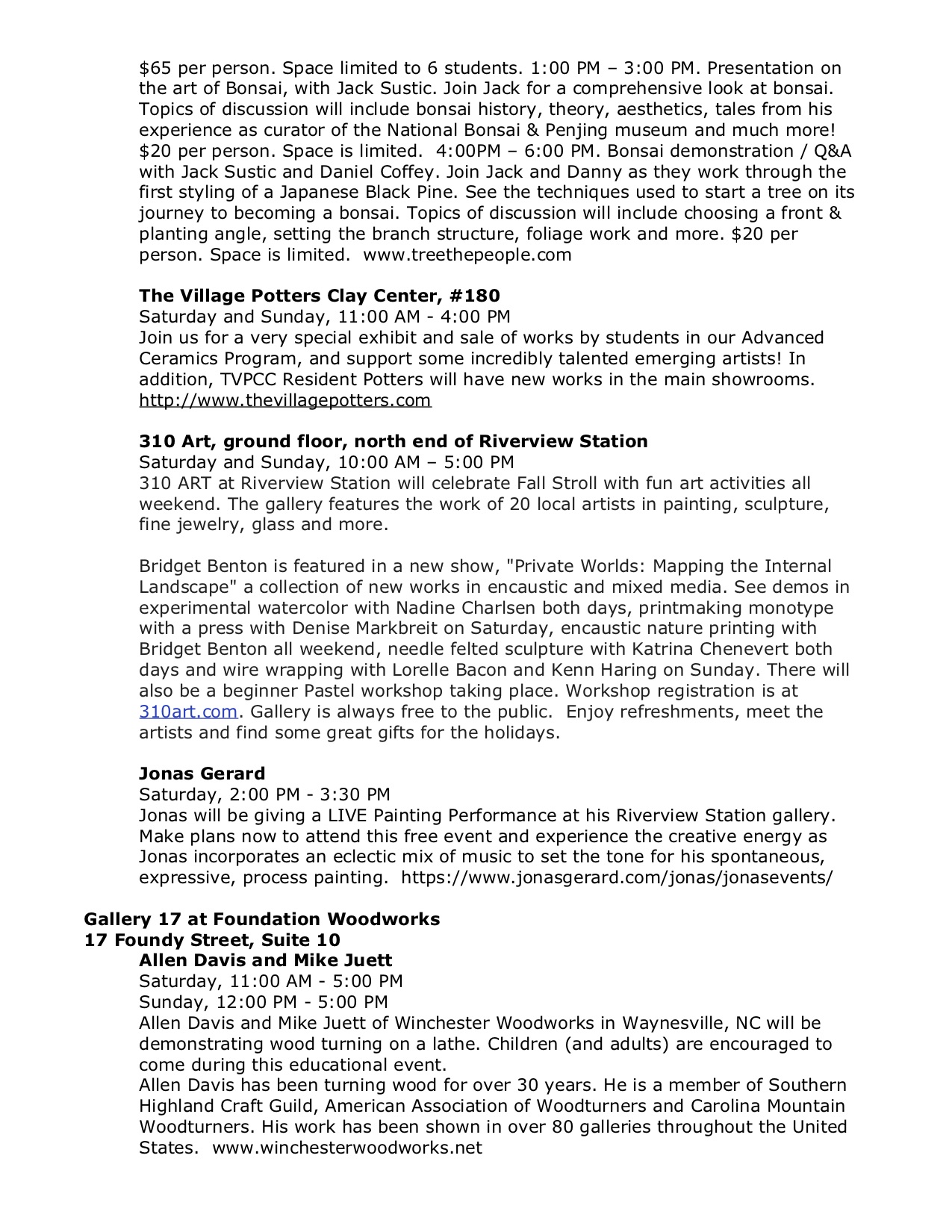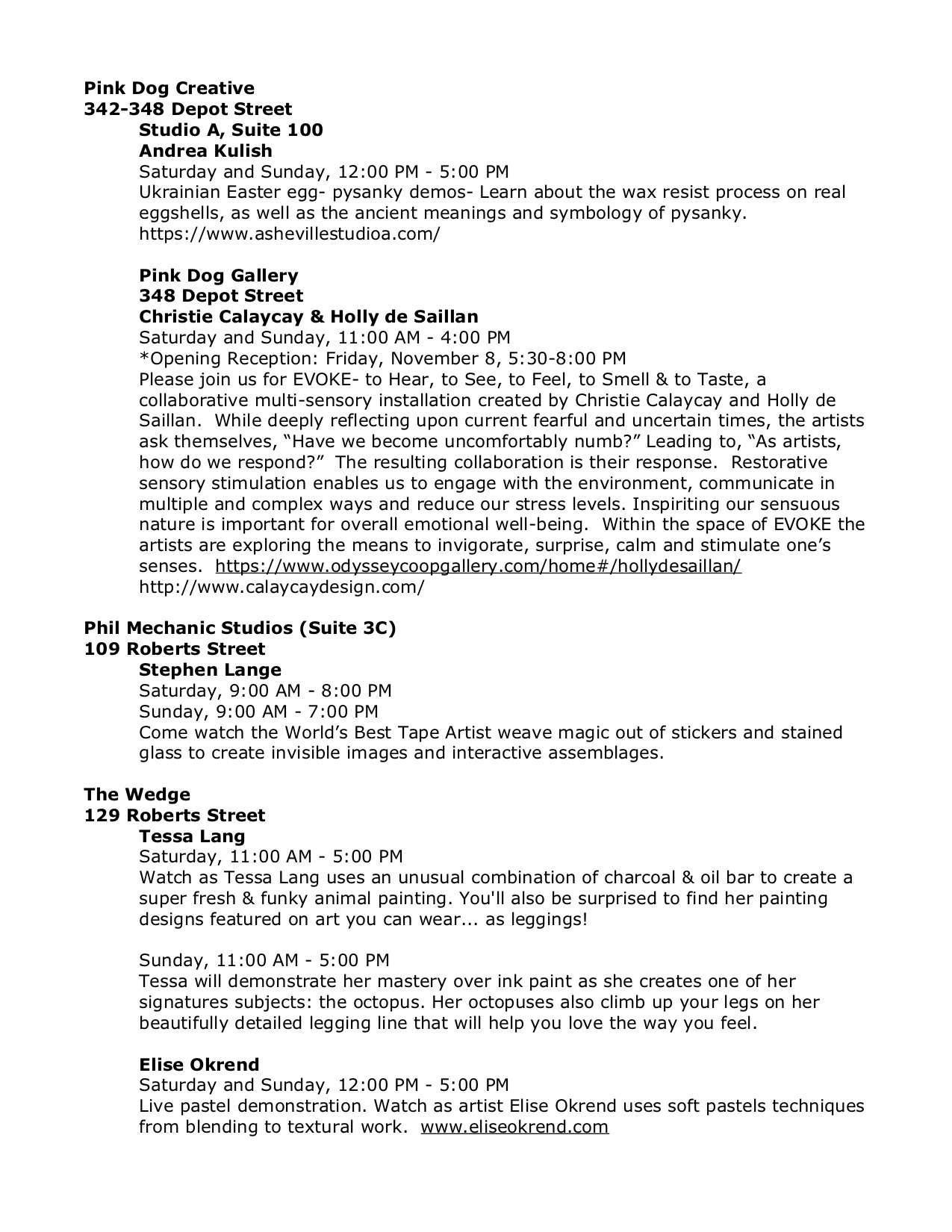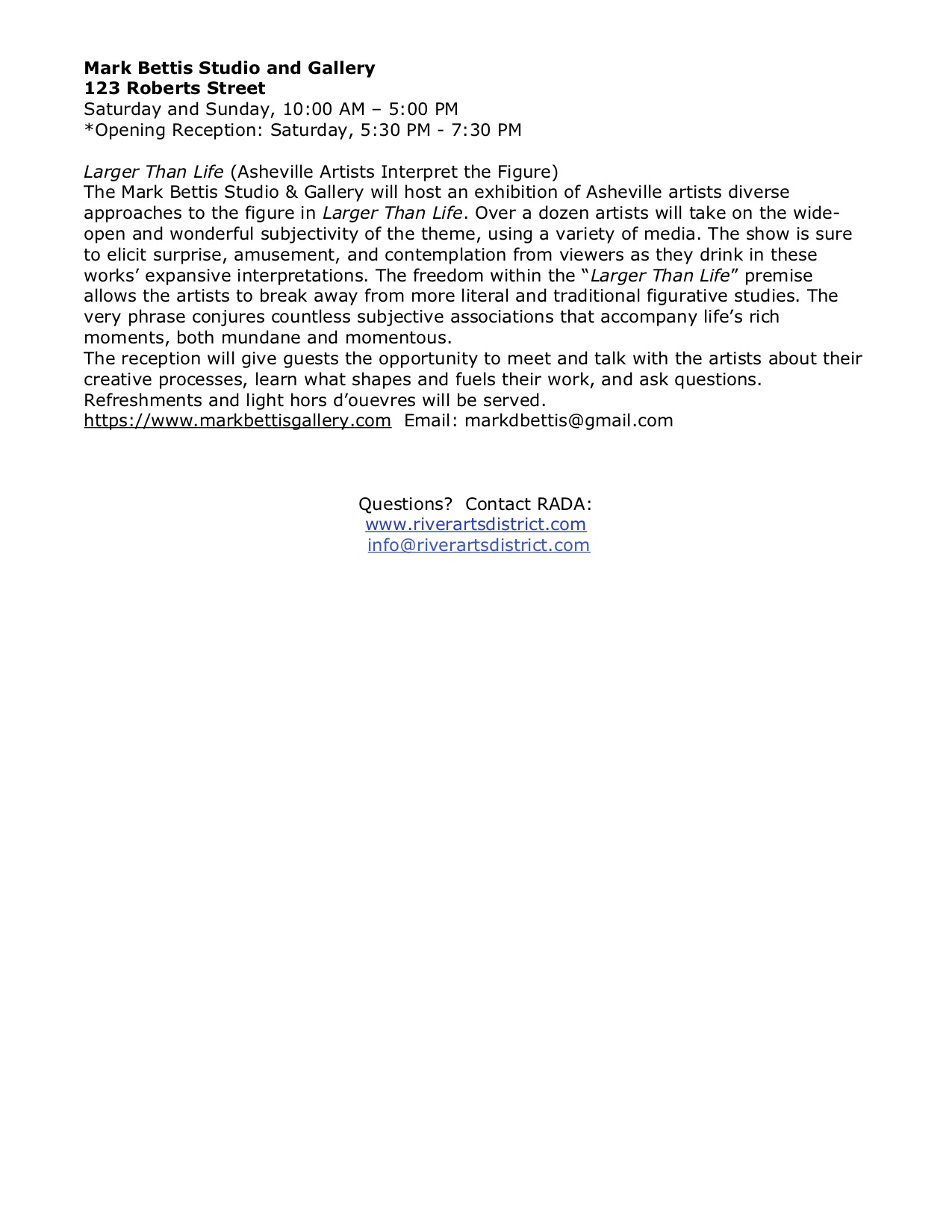 Related Events