Color And Light: A Multimedia Experience – A Special Artist Reception
October 20, 2023 @ 4:00 pm - 7:00 pm
Free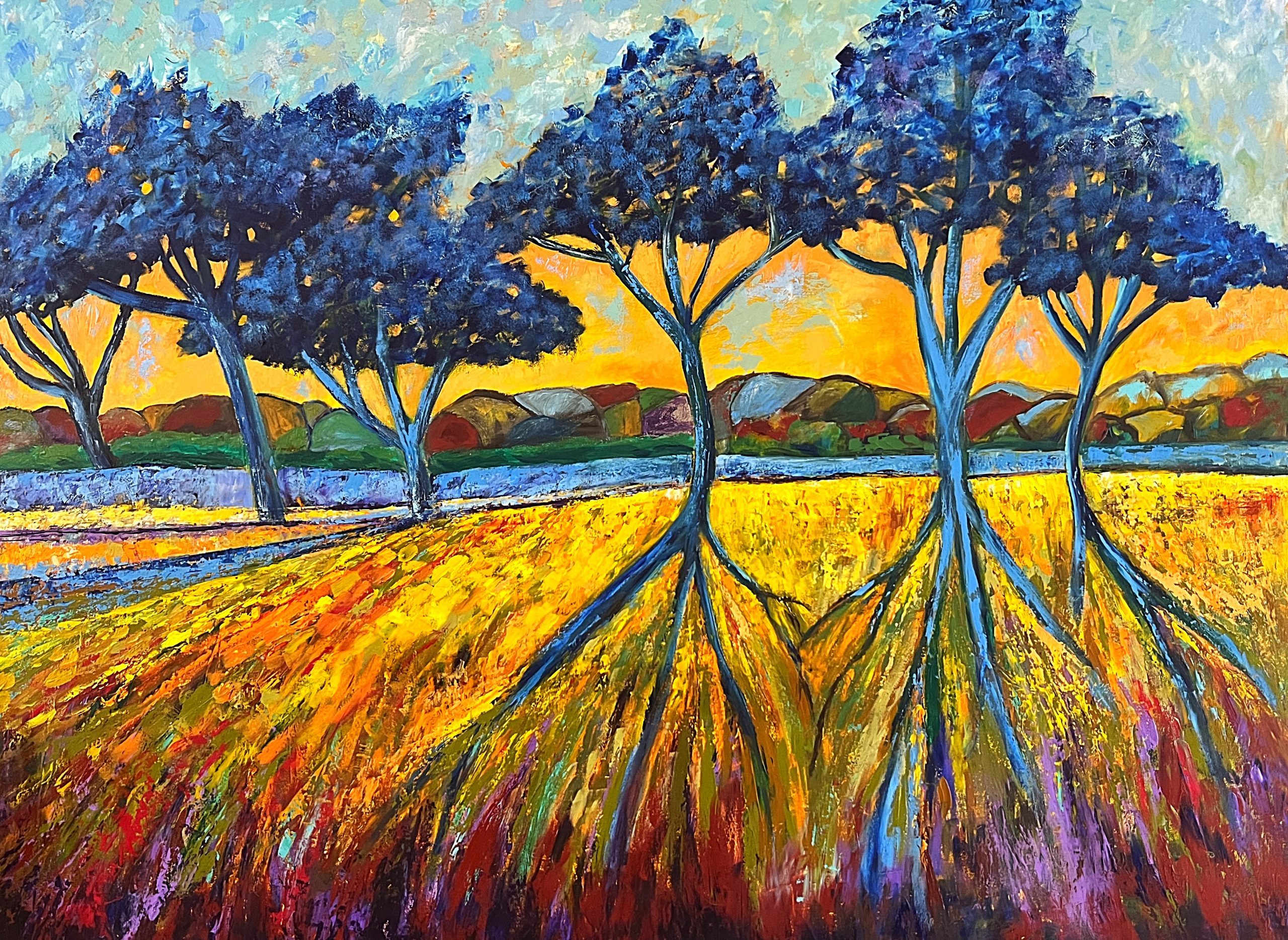 Discover a Mesmerizing Fusion of Art and Technology at the "Color And Light: A Multimedia Experience" Exhibition by Asheville Artist, Jaime Byrd
Asheville, NC – October 20, 2023 – Mark your calendars for an evening of art and innovation as Trackside Studios proudly presents "Color And Light: A Multimedia Experience," a special exhibition showcasing the extraordinary artwork of Asheville-based artist, Jaime Byrd. The event will take place on Friday, October 20th, from 4:00 pm to 7:00 pm at Trackside Studios, located at 375 Depot Street in the vibrant River Arts District of Asheville, NC.
Drawing on her background as an Emmy-nominated film editor, Jaime Byrd ingeniously utilizes video footage she has captured with a camera during her global travels and mixes together her personally recorded sound effects she has collected for the past 15 years adding a new multimedia experience to her oil paintings. The result is a mesmerizing synergy between moving images and paintings that harmoniously coexist.
Byrd will unveil her latest artwork, which merge her colorful paintings with her own video footage and sounds. By leveraging the cutting-edge technology of Augmented Reality (AR), viewers will be transported into a realm where art comes alive, blurring the boundaries between the real and the imagined. Attendees will be able to witness her stunning paintings transform into dynamic visual narratives, enhanced by a symphony of sound and movement.
Of course, Jaime's pieces stand alone without motion, for they are vivid, magical depictions of a dreamlike natural world, of houses and places both nostalgic and real, somehow on a time arc of past, present, and future, simultaneously.
The special reception on October 20th will feature wine, beer, and light snacks to complement the evening's immersive journey into Jaime Byrd's creative universe. Attendees will have the opportunity to meet the artist in person and gain insights into her artistic process.
Event Details:
– What: Augmented Realms: A Multimedia Experience – An Exhibition by Jaime Byrd
– When: Friday, October 20th, 4:00 pm to 7:00 pm
– Where: Trackside Studios, 375 Depot Street, Asheville, NC (River Arts District)
– Admission: Free and open to the public
Don't miss this rare opportunity to witness the convergence of art and technology in a truly mesmerizing exhibition. Bring your friends, family, and colleagues to experience "Color And Light" by Jaime Byrd, an artist whose work is pushing the boundaries of artistic expression.
For more information about Jaime Byrd and her work, please visit her website:
www.jaimebyrd.com.
Related Events