Folk Art Minis Using Acrylic Paint with Michelle Hamilton
October 20, 2023 @ 5:00 pm - 8:00 pm
$95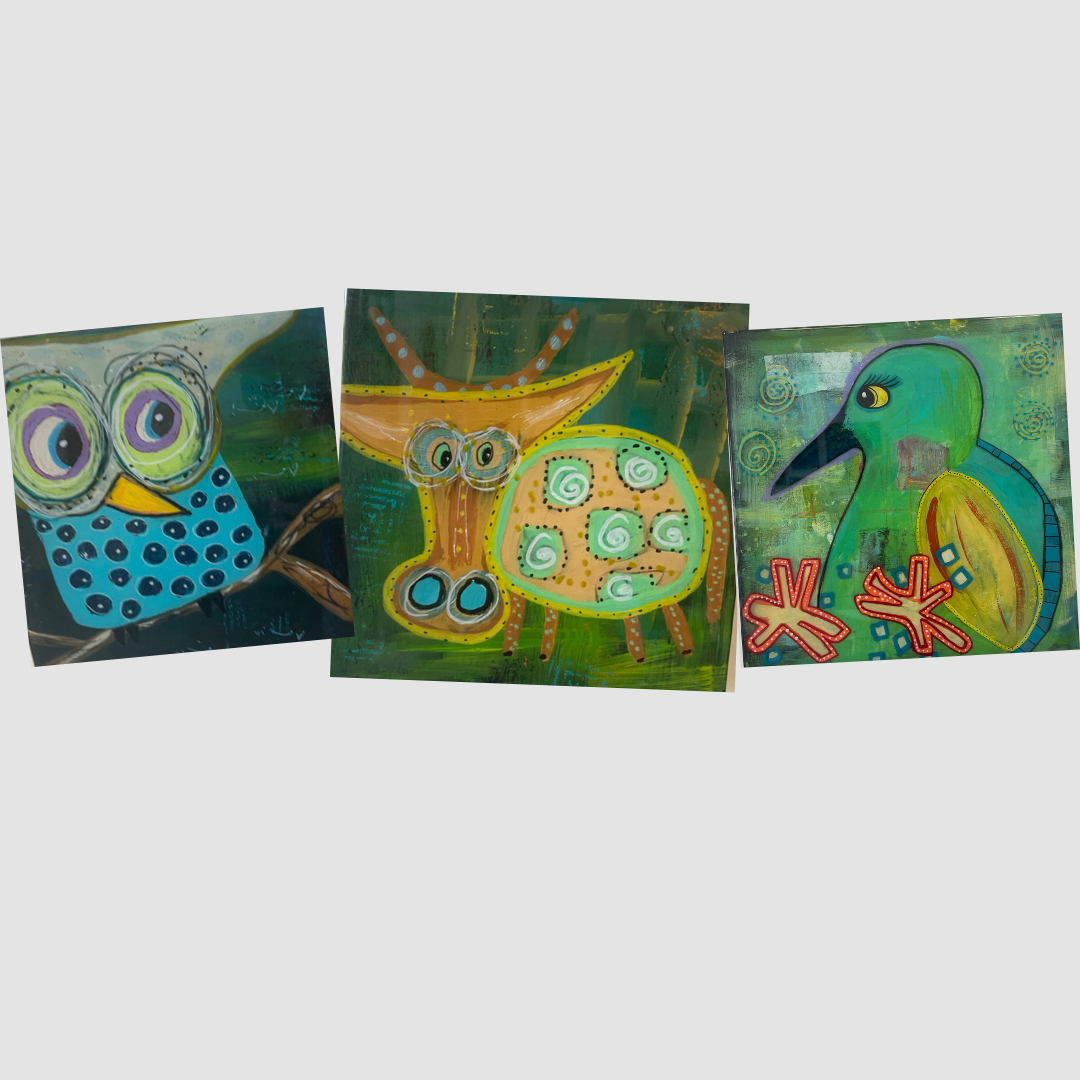 $95.00
Join Michelle for a fun Friday evening of creating a series of 3 modern folk art minis on 6 x 6 wood panels.
You'll start by created textured backgrounds on each of your wood panels to create interesting backdrops for your art. From there Michelle will invite you to begin creating some loose sketches of characters or animals that capture your imagination. You'll have some visual muses to work from to guide your process. The focus will be on shapes and whimsical features that bring your characters to life using several strategies Michelle will introduce (perfection not being one of them!).
You will then transfer your drawings to small cradled wood panels and begin the process of layering with acrylic paints, with Michelle guiding you through tips and techniques in using these paints.
Toward the end of the evening, you'll add fun embellishments– or "the Gingerbread" as Michelle calls it, to each character using paint markers, Copic pens and Gelli pens– bringing out the features with playful marks.
Materials provided. No experience needed. Come Play!
A resin-finish option will be available the day of class for $40 if you would like that option and will be payable in person.
Related Events