Dreaming of Blooms: Alcohol Inks & Liquid Pearls
January 13, 2024 @ 3:00 pm - 6:00 pm
$110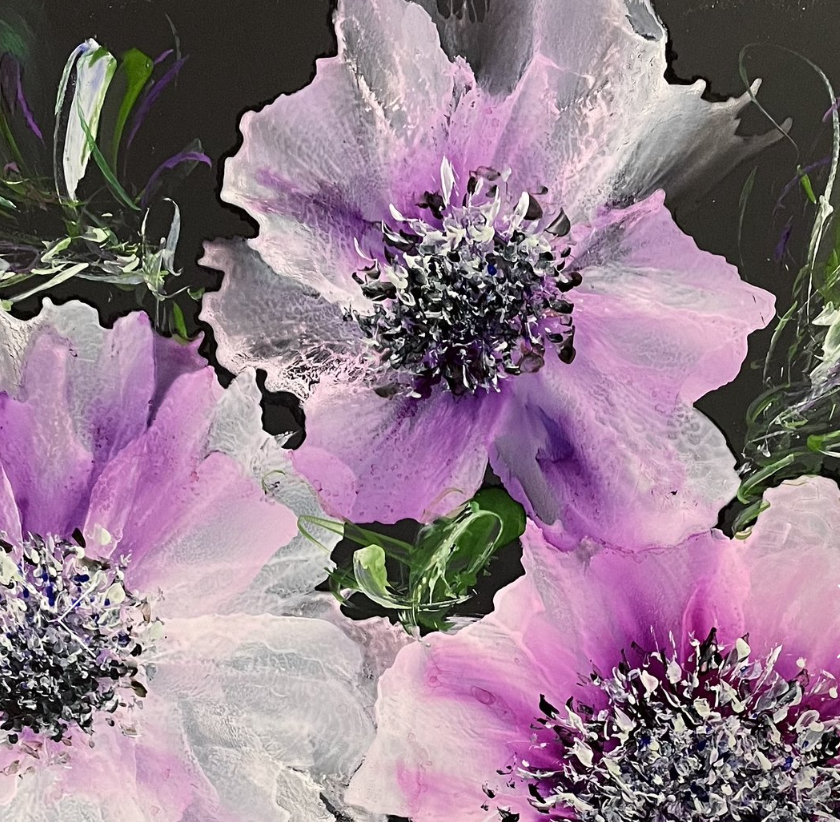 Warm up your winter with colors and blooms! In this class we will explore various ways of creating alcohol ink blooms with the use of gravity and air to blow petals. You'll learn techniques to achieve soft, flowing, florals with amazing dimensional centers. We will use liquid pearls to embellish, add detail and dimension to the floral center. Working on both white and black backgrounds will allow you to see how beautifully the inks reveal themselves and perform on the different substrates.
There will be a 15 minute break to refresh & recharge.
A light snack and all materials will be provided.
No experience is needed!
Related Events