Li Newton Artist Reception for Ménagerie d'Artistes
September 9, 2023 @ 2:00 pm - 6:00 pm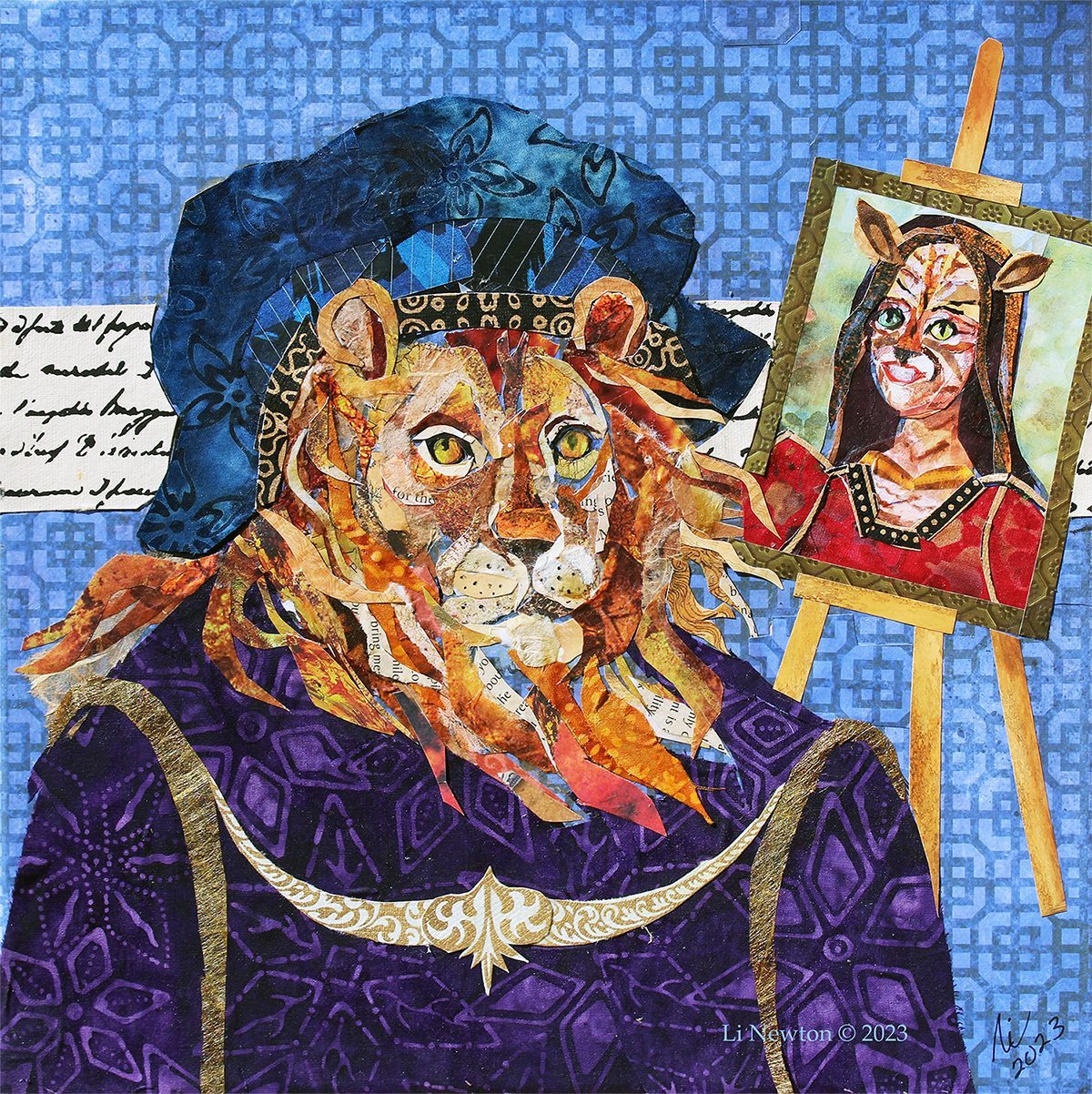 Reception 2nd Saturday, September 9, 2-6 p.m.
Collage artist Li Newton takes a whimsical journey through time, honoring the great artists past and present who have influenced her passion for art. All the works are hand cut/torn paper, fabric and mixed media. In each humorous and charming portrait, the artist is presented as an animal whose name gives a clue to the identity: Frida Gato will rub elbows with Vincent van Goat, Pigasso and many others.
"There is an intimacy to tearing out paper and watching a portrait or scene come to life as I build up layers," Newton explains. "I handcraft each work from old magazines, used books and various ephemera collected in my daily life. I am captivated by creating beauty from objects forgotten or in decay." The hand-cut individual pieces coalesce into a rich, textured surface density with luminous, atmospheric layers of color and light.
Related Events