THE MAGIC OF BACKGROUNDS in Watercolor and Mixed Media with Miriam Hughes
October 14, 2023 @ 10:00 am - 2:00 pm
$125.00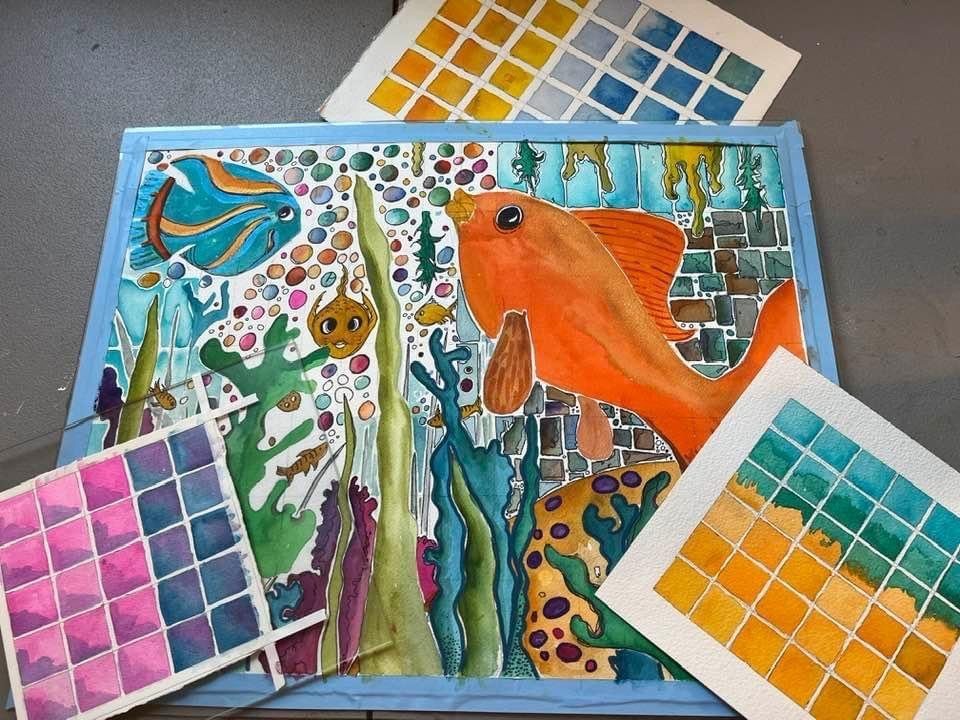 Saturday, October 14th
10:00AM to 2:00PM
$125 includes all materials!
Backgrounds are an often overlooked and undervalued vital part of a painting. Discover how to create interesting backgrounds before you decide on your final composition!
Using transparent watercolor we will create a variety of interesting gridded backgrounds. After the backgrounds are created completing our composition begins. Then create several small to medium-sized pieces using gouache, collage, and other opaque materials. The class fee will include paints, paper, collage medium and materials, and more.
Let Miriam show you how to take your backgrounds from dull to STAND-OUT!
This class admits 8 students.
Related Events