"The Nude" Opening Reception
February 4, 2023 @ 5:00 pm - 8:00 pm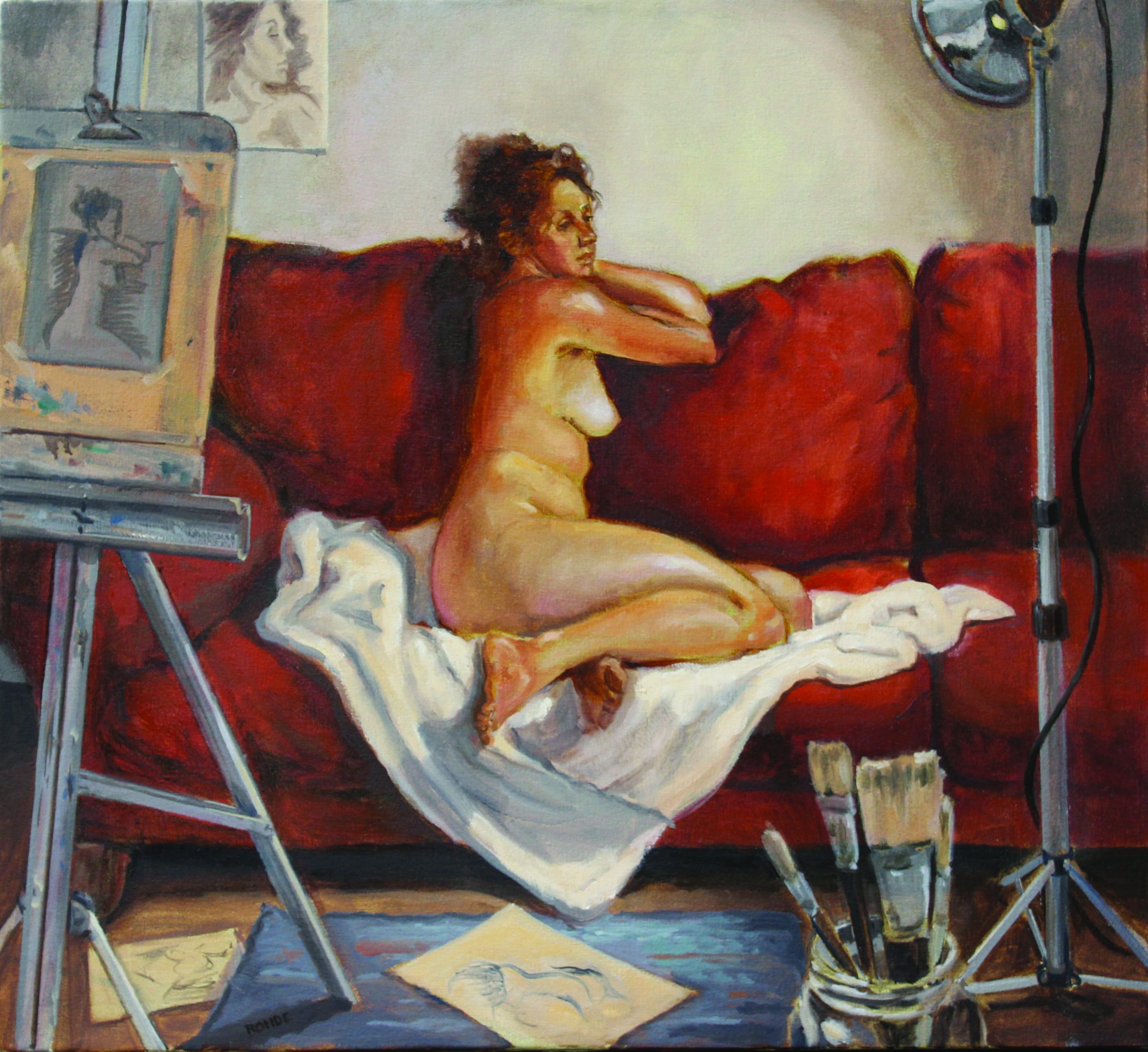 The human figure is the most complex form in nature. Understanding how the body works and practicing drawing it helps us understand other forms in nature as well. It trains an artist to see almost every form of curve, line, and subtle undulation found in nature. Whether an artist is primarily a figurative painter or not, life drawing benefits the artist to see motion, form and subtlety in a new way.
The six artists in the exhibition represent an eclectic group of artistic approaches that includes painting, collage, ink wash drawing and mixed media. Leaflin draws her figures on old textbook pages. Josh builds figure compositions by gradually adding multiple figures into one sketch/piece. Joseph uses ink washes. The works in the exhibit are designed to offer the many and varied interpretations of the human figure.
The artists all live in the Asheville area and include Bonnie Currie, Cyrus Glance, Joseph Pearson, Skip Rohde, Josh Tripoli and Leaflin Lore Winecoff. Five of the six artists are regular participants of the open life drawing sketch sessions at Rusty Lotus Dojo in Asheville, where Bonnie Currie and Leaflin Lore Winecoff are co-directors of the sketch sessions.
Contact
Joseph Pearson
http://www.josephart.net/contacts.html
Image: Skip Rhode, The Figure Drawing Session, 2013, Oil on canvas, 22" x 24"
Related Events