Winterscapes in Watercolor with local artist Casi Fordham
December 3, 2023 @ 3:00 pm - 6:30 pm
$100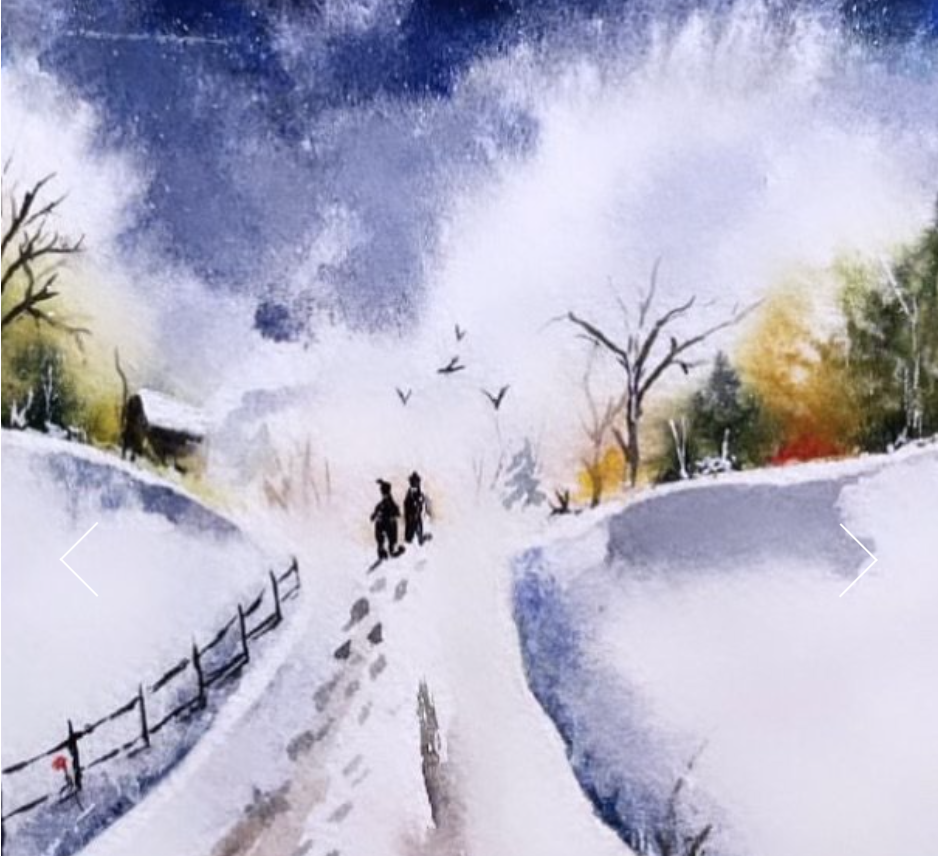 In this class, you'll learn tips & techniques for using transparent watercolors to create an image of a winter landscape that inspires you. Casi will guide you into the world of watercolors as you learn the joy of layering and building up a colorful landscape as well as shadows unique to winter-time. You will start with a step-by-step watercolor demo and warm-up where Casi will guide you with a few watercolor practices and then transition into landscape painting. We'll explore basic techniques and break down the elements of a landscape and build values. Please bring a reference photo as a muse (from a magazine page, photo, etc).
A light snack and glass of wine will be included with this class.
All materials included. No experience needed.
Related Events